It's New Year's Eve!  2013 is literally just a few hours away, so I thought it might be fun to do my yearly sewing and creative recap.  Click on any image for a link to the post, if there was one :)
January
Regency Short Stays
A Regency Turban, and new trim added to the dress above. (photo from Beth)
February
A cheery dress from a 1938 pattern.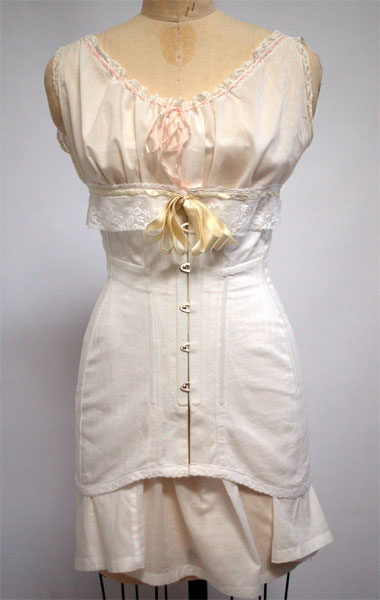 A 1910s Corset
Two blouses, two skirts, and one dress as pattern samples for the Cordelia skirt and the Edwardian blouse patterns.
March
I suffered a bit from burnout this month, so I only made a checkerboard ruffle dress from 1917.
April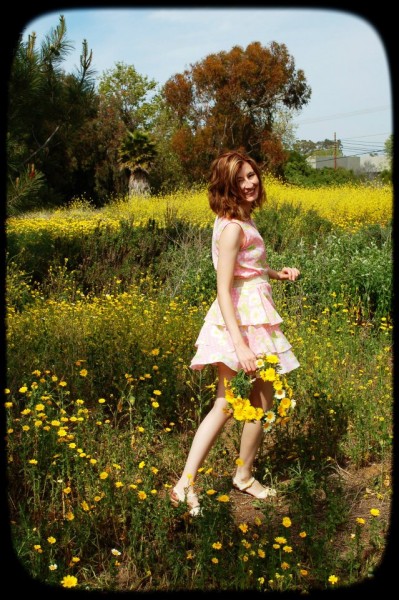 A modern Cynthia Rowley for Simplicity dress for Easter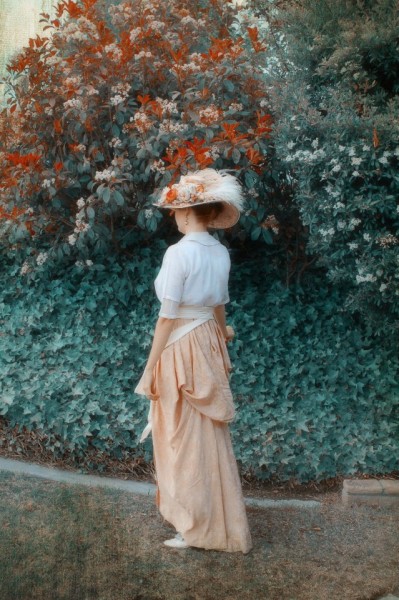 A skirt from a 1910s vintage pattern in remembrance of the Titanic.
And a hat to go with the outfit.
May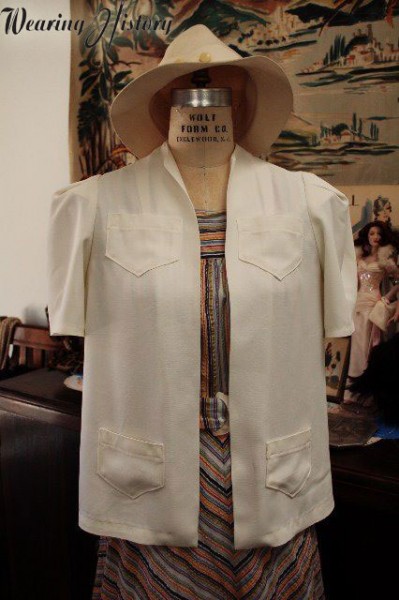 A 1940 seersucker dress and a late 1930s white jacket that I forgot to post pictures of until now.  Oops!
July
Three pairs of shorts, and two peasant tops to take photos of the Rita shorts pattern.
A 1940s poncho blouse
August
A plaid 1870s Victorian Dress, and trimmed a vintage hat to match.
Trimmed a hat to match the Tissot inspired dress I finished last year.
A 1930s Old Hollywood inspired dress, slip, and cape.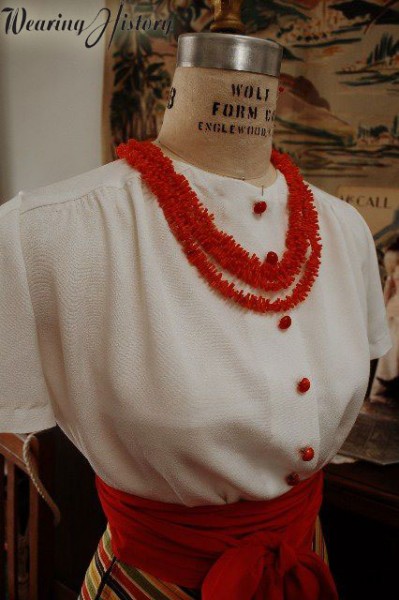 A white late 1930s blouse to go with a vintage skirt.
A 1940s white fringey dress inspired by "You Were Never Lovelier" and a turban inspired by Carmen Miranda (photo via Beth, who is on the left).
September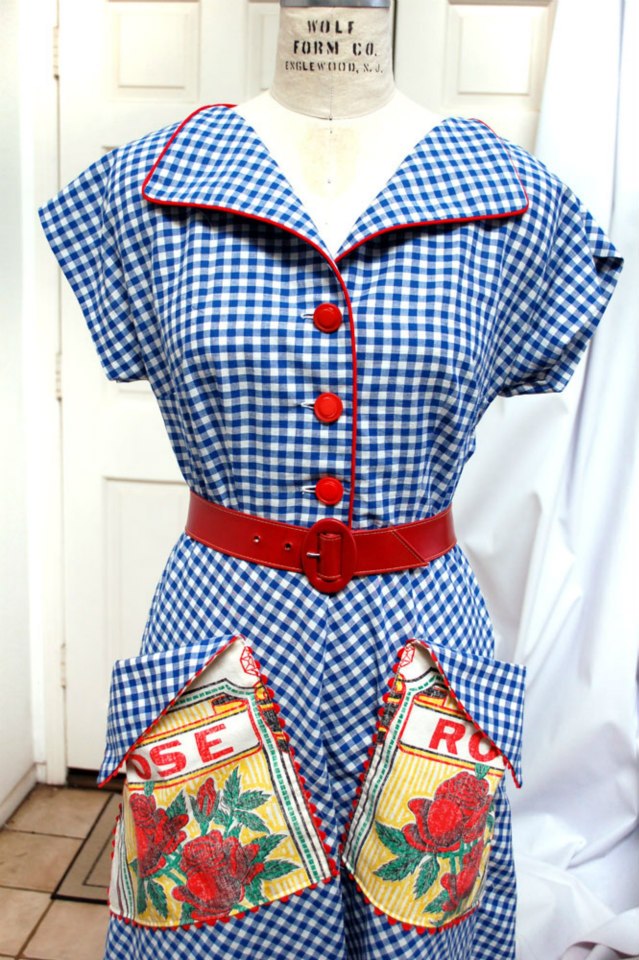 1950s western shirt for my husband (which still needs buttons), and a dress for me to match that I've still not taken proper pictures of.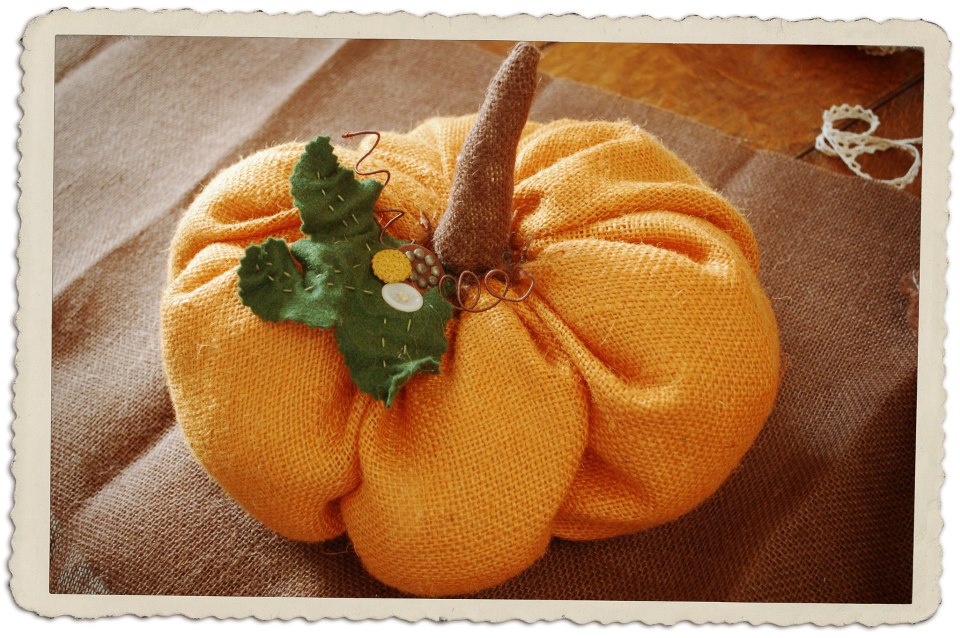 A pumpkin made from burlap.
Brooches and hair flowers made from old sheet music and felt.
I also made a tent interior for our easy up tent.
I also almost finished a tatting project that's sitting in bits, and started a corset mock up that I still haven't finished.
October
An autumn floral version of the 1930s Smooth Sailing blouse.
A sample of the Loretta pattern in the day dress version and I also made the hat by draping   on a hat form.
November
Finished a sample of the Loretta evening dress version that I haven't taken picture of yet.
December
Finished a crocheted sweater project that I still don't have pictures of yet.
Finished a 1940s knitted sweater.
Made a white blouse from a 1940s pattern.
And I just finished a green plaid 1930s blouse, but I haven't gotten pictures of it yet!
Also finished several pairs of pajama pants as Christmas gifts for family.
In retrospect, compared with previous years, I did more historical sewing that I am actually more proud of in construction and detailing than in previous years.  I'm pretty proud of myself for finishing two corestry projects, which I usually don't like making at all.  And I think I was a bit more ambitious than I had been in the past with choosing patterns, plaids, and stripes that actually matched pretty well!  I am most proud of the 1870s bustle dress I made, as it was such a challenge to match the plaids.  I was most unhappy with the 1917 checkerboard dress, since I  *really* should have made a mock up first, and the 1930s plaid blouse I just finished since I think my construction was sub-par, and the plaid didn't match as well as I had hoped.  But in general, I've been pretty happy with the projects I finished this year.
This coming year, I'd love to make more clothing I can incorporate into my daily wardrobe that I've made from authentic vintage patterns.  I'd also like to finish my late 1860s corset, and make at least two really awesome Victorian gowns.  And possibly make an 18th century project since I did get two Waverly curtains for the sew-a-long that several others I know are making or have made.  And maybe a Regency dress, since those are always fun.
Hope you have a very happy New Year!  Wishing you much happiness and sewing in 2013!
And if you are planning on going out tonight, DRIVE CAREFULLY!  Keep your eyes peeled when driving home.  If you're planning on drinking, make sure you get a ride home or stay where you are.  Make sure your 2013 starts well, and safely, for you and everyone else on the road tonight.
God bless!
Lauren