I'm very thankful to have been mentioned in these periodicals and featured on these websites: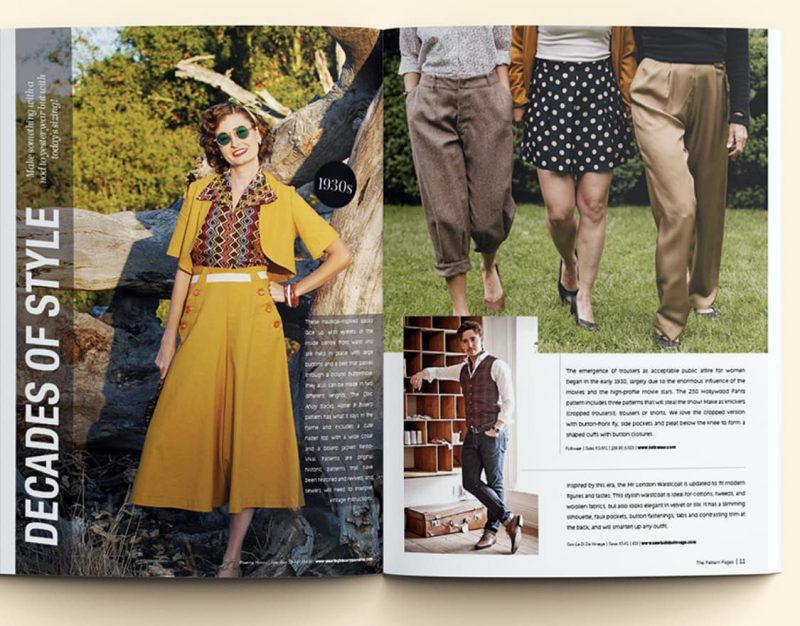 The Pattern Pages, March, 2023 issue
Smooth Sailing mentioned in Simply Sewing, September 2020 issue
Feature article in Simply Sewing, December 2020 issue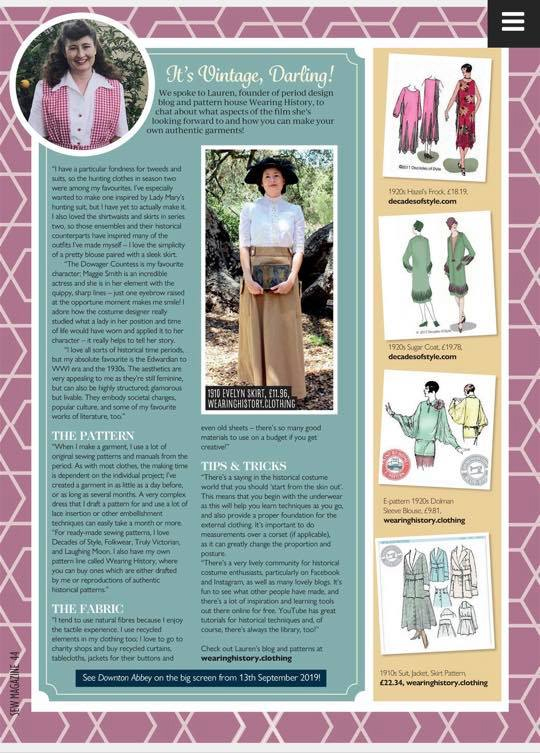 Interviewed in Sew Magazine's Downton Abbey issue.  September, 2019.
Mentioned in "Oh So Vintage", an article by Mary Jane Baxter which interviews Debi of My Happy Sewing Place.  Sew Magazine, a UK Publication, Feb 2012
http://www.sewmag.co.uk/
Mentioned in Vogue Patterns Magazine, Feb 2011 issue.
My blog address has since moved here.
The Chap Magazine, a UK Publication. Dec/Jan issue 2010-2011.  Mentioned in an article by Fleur De Guerre, "The Vintage Socialite", who was wearing a dress I made to this event.
Interview with Sew Weekly, March 2011
Participant in A Common Thread project, featured on Sew Weekly with other prominent bloggers.
Was selected as Vintage Queen #52 of their top 100 (in no particular order) and featured on Queens of Vintage.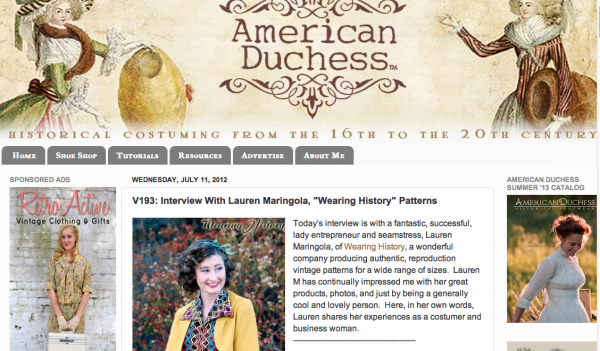 Interviewed on American Duchess blog.
Miss September 2010 on Alice Jean's Vintage Dolls.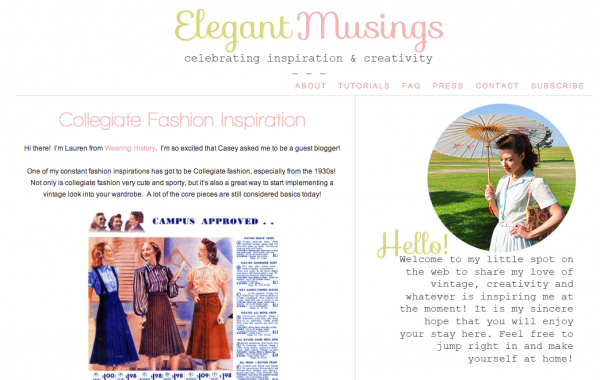 Guest post by me on Collegiate Fashion on Casey's Elegant Musings blog.
Featured on Couture Allure blog.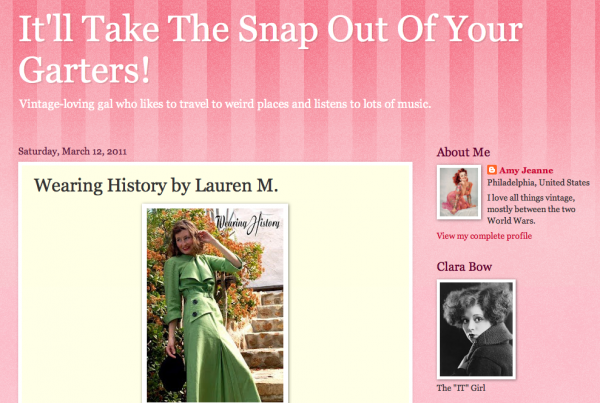 Patterns and blog featuredv on I'll Take the Snap Out of Your Garters.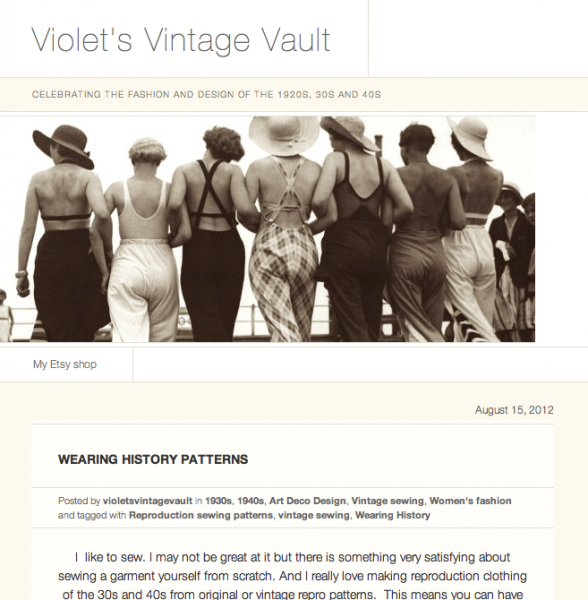 Pattern line featured on Violet's Vintage Vault blog.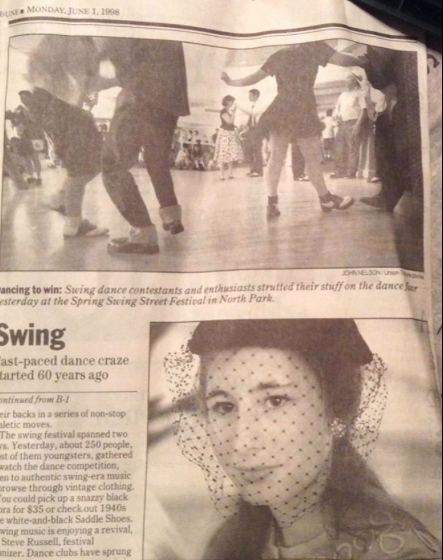 Pictured in the San Diego Union Tribune way back in 1998!
All images are property of the above mentioned magazines and websites.  Thank you for featuring me, my work, and my blog!