Hi All,
A very kind customer brought to my attention that the skirt piece of the 1940s sailor playsuit ran small. After looking at the pattern, I found my skirt waistband piece was graded incorrectly. I'm attaching the revised PDF of here of the waistband piece.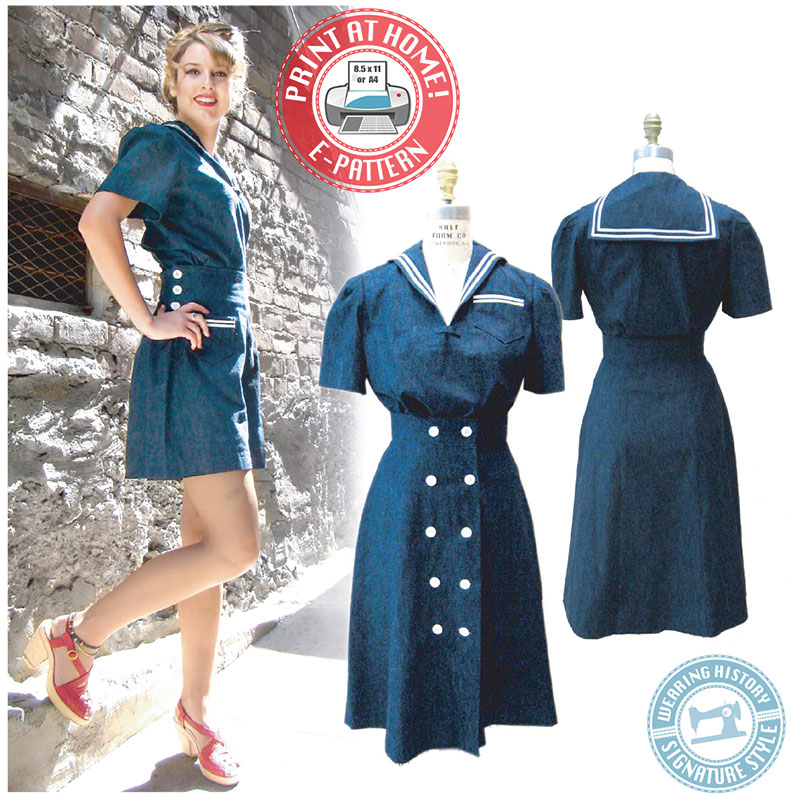 If you have purchased this pattern in the prior to May 24, 2022, please download this version of the waistband and include it in your pattern packet. The pattern packet has been altered for all purchases going forward to reflect the changes.
I'm so sorry for my error! This was one of my first multi-size patterns I ever did, so I apologize I didn't catch that error previously.