When you make your costumes or clothing do you make yourself a story to go along with them?  Or maybe you start them without a real idea in mind, but part way through you concoct a sort of fantasy of who would wear this and when and a romanticized story?  That's what happened with me and this dress.
I started this as a practical, keep me somewhat warm, basic dress, but by the time I had finished it morphed into a basic dark dress worn by a heroine in a Gothic novel.  Think a mash up of Northanger Abbey and Jane Eyre, although different eras, I know.  Somewhere between romanticism, what a girl of the time who read gothic novels would daydream about, and actual Gothic novels.  So when I took proper blog pictures of it last week I wanted to the mood I felt by putting myself in a sort of Regency fairy tale.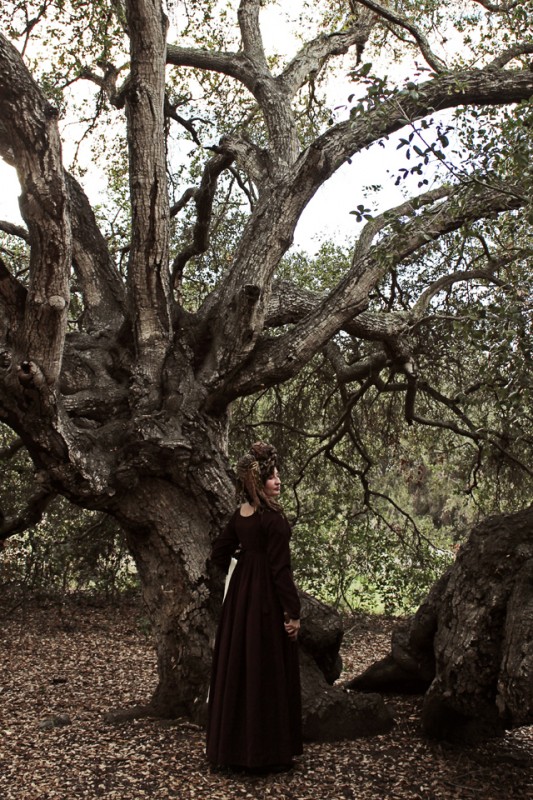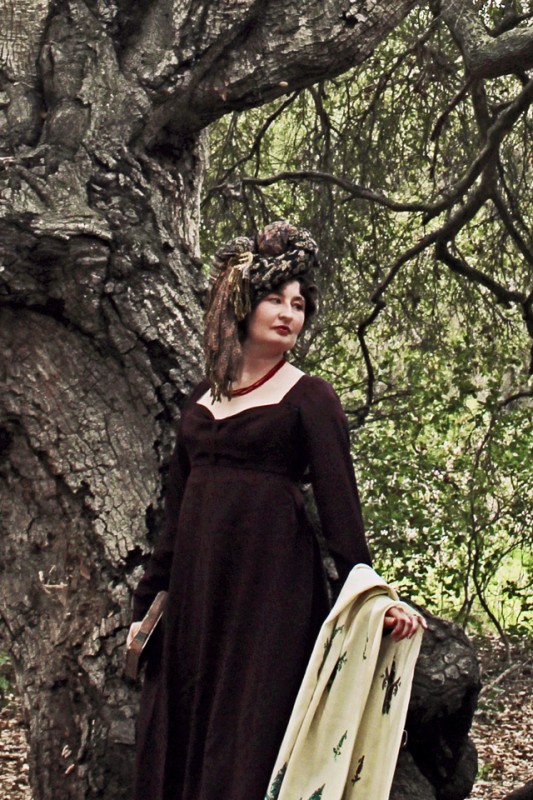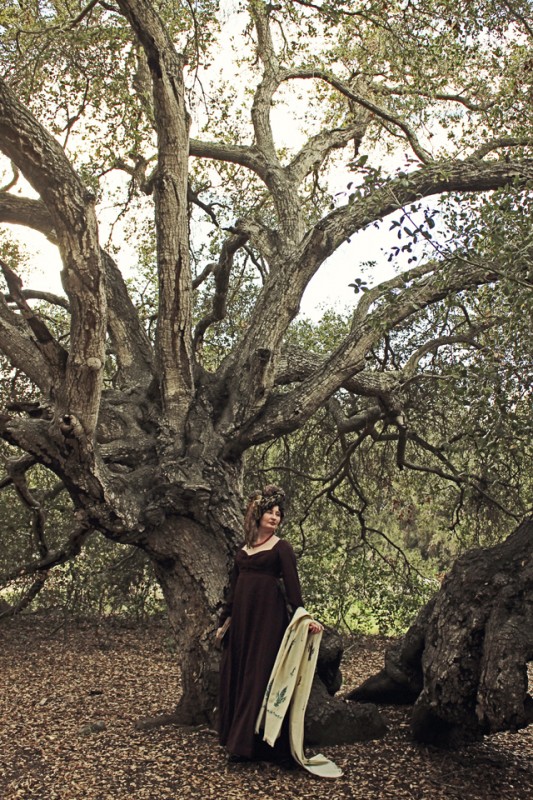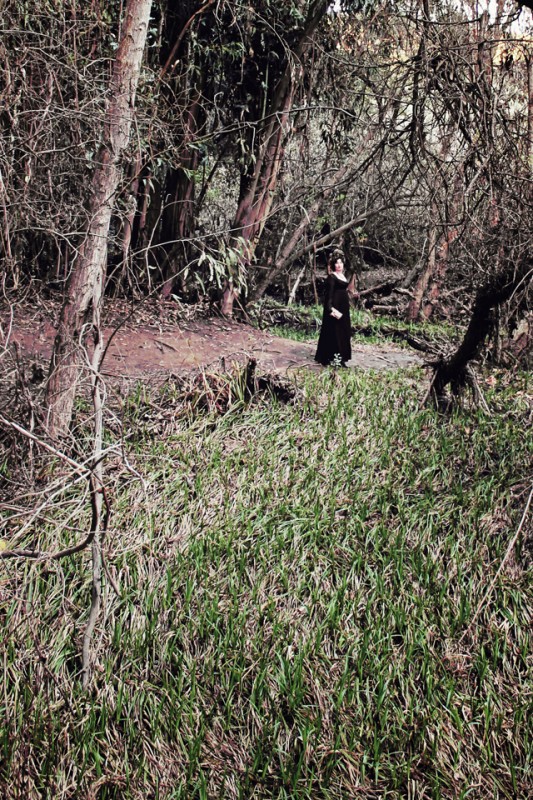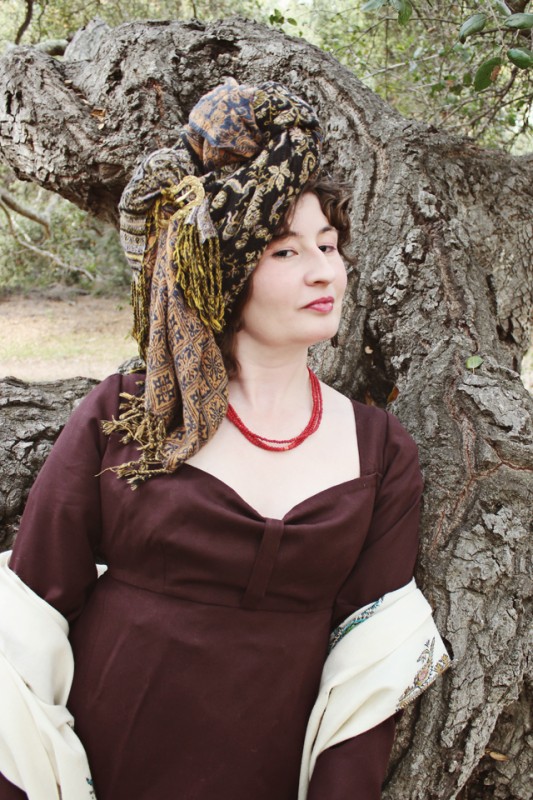 Pattern:  Laughing Moon LM126- Regency Round Gown
Era: 1810ish
Fabric:  Merlot colored wool gabardine.  Gabardine is a sort of twill weave, so passable for the era even if not 100% accurate.  I used a cotton to line the bodice.
Accessories: Two faux pashmina shawls, wrapped madly around my head and held in place with an antique buckle brooch.  A lovely wool embroidered thrifted shawl.  A thrifted coral necklace (or of another natural substance and dyed to look coral).  An antique book.
Other details:  I used View A and used the neckline option from View C from the Laughing Moon pattern. I had heard very good reviews of this pattern and loved the other patterns I had used by this maker, so expected good things. But I had much better success than I had even anticipated.  The pattern required almost no alterations for me, which is highly unusual since I am quite picky.  The one thing I did adapt was the bust fit. The pattern instructed people under a certain measurement of distance between bust and under bust to cut a different size but I simply ended up putting one less tuck in the side of the drop front. Problem fixed!  Even the bust point of the darts fit!  Amazing!
Notes for others who may make the pattern:  I lined the front in a white cotton, but if I did it again I'd use a cotton of a similar tone of my outer fabric, as you can just see it peeking out at the sides.  The back bodice fits lower at the high waist than other Regency era gowns I've made, but it's historically correct for a certain period of the Regency, as it was based off of a real Regency period dress.  The sleeves and hem length do run quite long. I'm a bit above average height at a little over 5'7″, and have quite long arms, and had to shorten both, though the sleeves are meant to run long.  The sleeves do run bigger in the circumference than I am accustomed to, but it is intentional to the pattern design and a period correct fit for certain styles of dresses from this era. I may make matching wrist bands in the future to pull it in at the wrist based on personal preference.
This was based on an original historical garment, and you can tell.  The pattern shapes are lovely and go together very well.  All in all, this pattern gets a big thumbs up from me!  I will be making other versions of this in the future.