I've just emerged from underneath a massive pile of paperwork.  I feel like I can breathe again!  Man, is this time of year hard on the self-employed.  Catch up on bookkeeping, tax prep, and applying for new insurance has left me drained.
But then, I look around, and I get SO inspired by what the future holds.
Today I thought I'd share a few little vignettes of the pretty things I have around my studio/office that make me inspired.
There's old fabrics I've saved to reproduce someday.  There's fashion images from different centuries and decades.  There's pretty buttons, fabric, trims, and patterns. And hats!  We cannot forget the hats.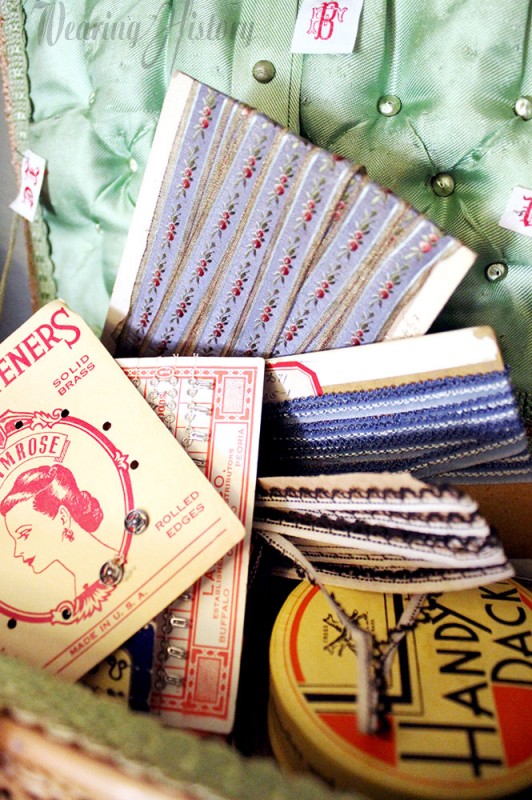 What do you surround yourself with that makes you inspired?