I've got some super exciting news!
Not only is Rochelle (Aka Lucky Lucille) hosting Sew for Victory 2.0, but I'm thrilled to be able to offer a discount via participants!
For more info on the Sew-A-Long, make sure you check out Rochelle's blog post with all the fun info.  If you're new to vintage sewing, it's a great way to jump right in and try it out.  If you're an old vintage sewing veteran, it's a great excuse to add some more basics to your wardrobe, or try out a new project or technique.
I'm super excited to offer 20% off to all fellow Sew For Victory participants on my Wearing History Patterns shop.  For the coupon code and more info, make sure you visit this post on Lucky Lucille to get the scoop and the coupon code.
I've got lots of styles from the late 1930s and 1940s that would work well for the challenge!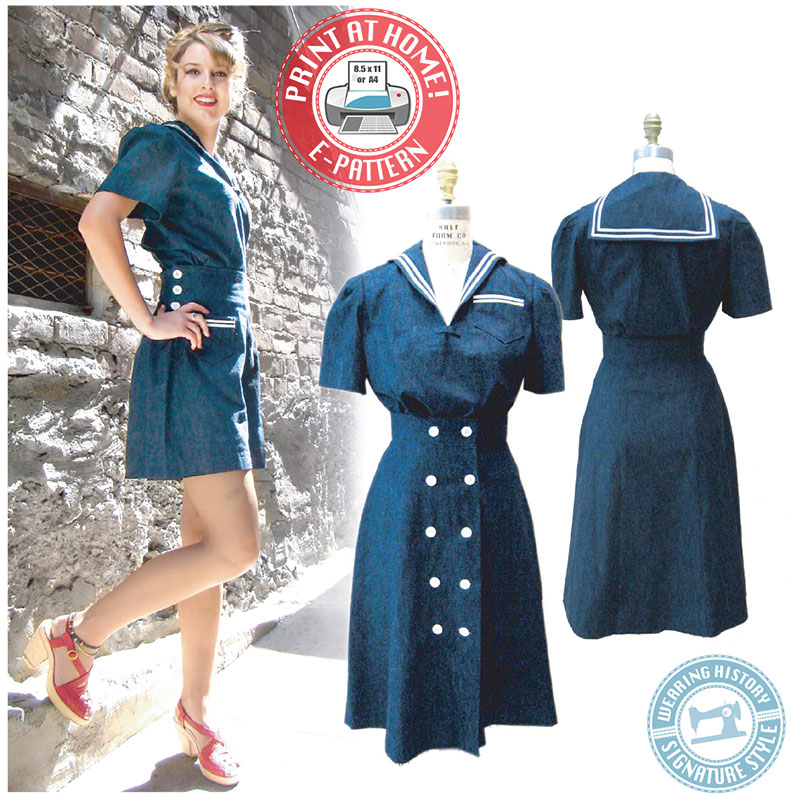 I've already got quite an obnoxious 1940's peasant blouse I'm nearly finished with, and I want to make something to go with it… possible a jumper, possibly trousers.  Not sure yet! I just love the excuse to make something fun!