Announcing the newest Wearing History Resto-Vival Pattern!
This is Loretta- an early 1930s day and evening dress.  A great pattern with a variety of options, this pattern gives a great depression-era look and the clever ability to combine the same basic pattern pieces into a variety of looks by using different cutting lines.  Great for both daytime and evening, the skirt has three different length options- from full length to slightly above ankle, to daytime length.  The original pattern had a 1931 dated newspaper inside, which confirms my suspicion that this was most likely fashionable from 1930-1932, though, of course, like our chic depression-era sisters, we can easily make it go into the mid 1930s depending on how it's made up and accessorized.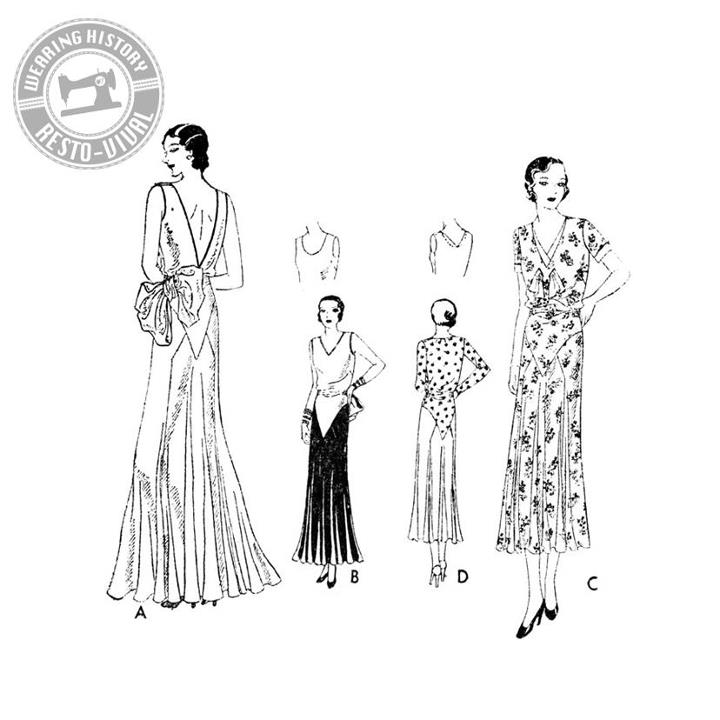 This Resto-Vival pattern is available in size 32″ bust or 36″ bust.  You can visit my website for more information and purchase your own copy.
I've got my daytime version all cut out, just have to find the time to put it together! Can't wait to share when I'm done :)