Ok, so yes, I did make a silly title, but I'm convinced the 2020s are a repeat of the 1920s aesthetic movement, which was a repeat of prior romantic movements.
The aesthetic or "slow" movement isn't a new concept. Coming out of the Industrial Revolution, we have seen several of these throughout history.
Remember Marie Antoinette and her cottages?
Or the poets and painters of the Romantic Movement 18th and early 19th century telling us about how much better it was in the countryside?
How about the mid to late 19th century and the Aestheticism movement? The beginning of the Arts and Crafts movement.
And then the 1910s and 1920s and the "Arts and Crafts" movement? We just happen to be in a similar renaissance right now.
If you're unfamiliar with CottageCore, it's a current trending aesthetic that takes in slow fashion, slow food, natural settings, and a love of history, vintage, and fantasy to go back to a slower pace of living and return to nature. This is not really a movement to go back in time, but one that transcends past social ideals to create a modern romantic movement. One that choses to blend old ways, lose the fast pace of modern life, but extend creativity and ideals to a sort of suspended timeframe. Thats how I would explain it, anyways.
It's also interesting, since this *is* a vintage fashion and historical blog, to look at past romanticized "country" fashion.
Of course, Marie Antoinette and her Chemise a la Reine.
The Aesthetic movement and the Pre-Raphealites were well looked after by Liberty and Co. in the 19th to early 20th centuries.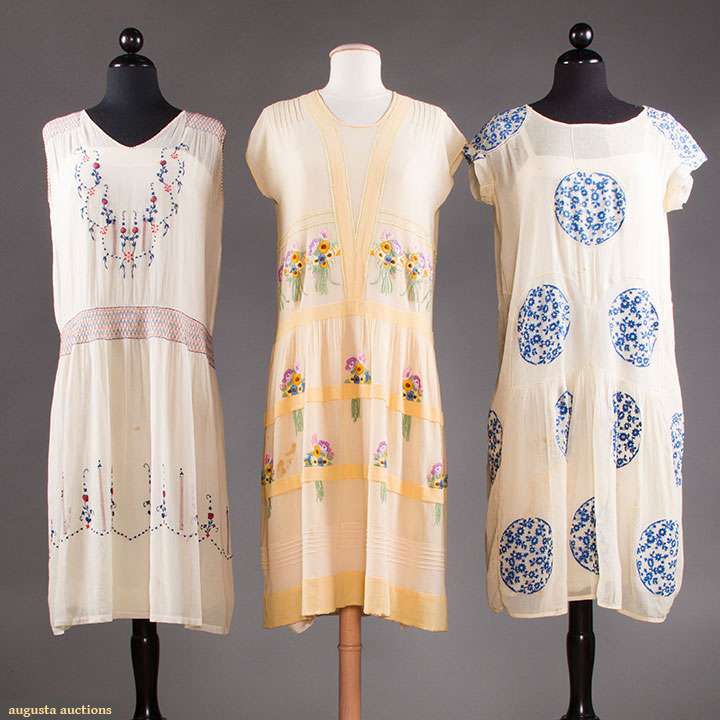 And then, in the late 1910s-early 1920s embroidered and smocked dresses in basic fabrics like linen and cotton were very popular.
The 1960s and 1970s had their own take on romanticism, often combining past styles with dress of different cultures. "Ladies of the Canyon" by Joni Mitchell conjures up images of the beginning of the vintage fashion subculture and return to past times.
And then, in my mom and my eras, Gunne Sax and Laura Ashley brought the romanticized ideal into modern fashion.
Today, indie lines like Doen (above) and Little Women Atelier (below) are all over social media with the Cottage Core aesthetic. It's even making it's way to big box retailers like Target! Both images are from their sites.
And you can make your own! I've just re-released the 1930s jumper dress and blouse, which is available in my Etsy shop.
I'm planning on making myself a new version in brown linen soon!
Of course, not only the fashions and houses follow trends. A lot of the slow food, hand craft, embroidery, tie die, crafting, sewing trends all followed suit for the aesthetic movement, the arts and crafts movement, and now the cottagecore movement.
I'm really quite taken with this aesthetic- the slow food, slow life movement, and the return to romantic or rustic fashion. I'm hoping to make some more Wearing History patterns that will work for this aesthetic for modern wear, as well as accurate the time period they originated from.
What do you think? Do you like it?