This tutorial was created for the 1930's Baby Layette Pattern. In this tutorial I'll show how to make the lining for View 2.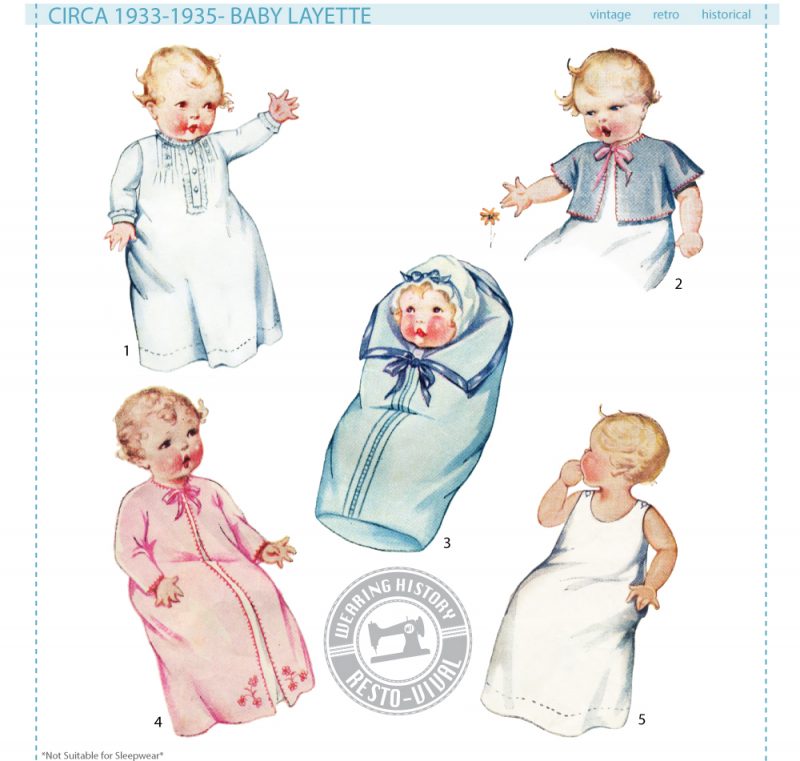 Making a lining for the sacque jacket is totally optional.  I wanted to do the cute blanket stitch on the edge, so I decided to illustrate how to do a lined version.
First, cut the self fabric of the sacque jacket.  The entire piece is cut on the fold.  After cutting out the body of the jacket, slit down the FRONT EDGE ONLY.  It's marked on the pattern where to slit.  Do the same for your lining.
Sew your side seams/sleeve seam.  After this is stitched, clip the curves.  If you're NOT doing a lining, you won't be able to clip as closely as if you are doing a lining, because of fraying and wear.  No matter what, don't clip too closely, because you won't want this to fray with as often as baby garments are washed.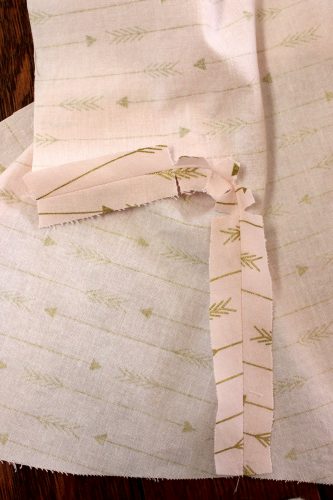 Press the underarm seam open.  Add more clips for the curve if you need to.
Do the same last few steps with the lining.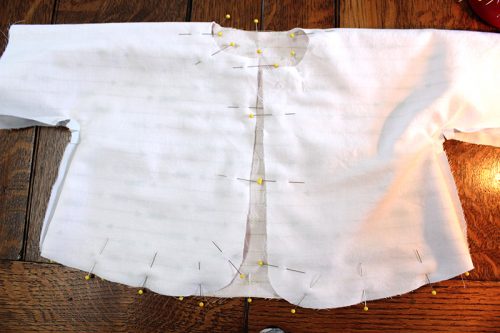 Pin the lining to the fashion fabric, right sides together, all away around the neck, front edge, and hem.  Then stitch using 1/4″ seam allowance.
Clip and grade your neckline edge, corners, and curves.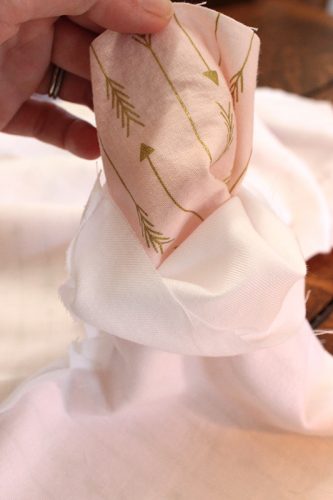 Turn right side out through one of the arm openings.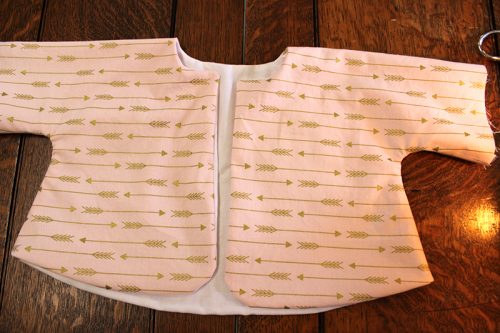 It should look like this after you've turned right side out.  This is before pressing.  Now get in and press those edges nice and crisp, making sure your curves are smoothed and your points are crisp.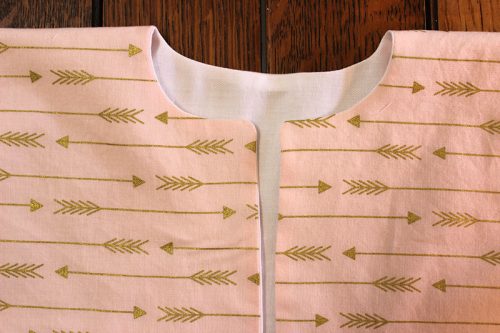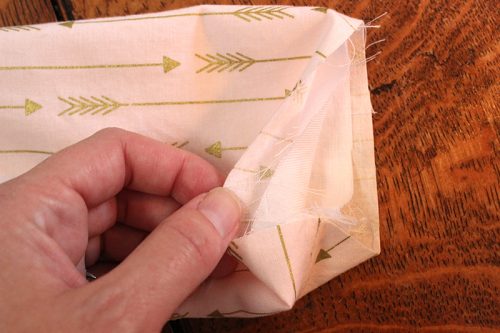 Now turn in your sleeve edges.  Notice how the sleeve lining is pushed out toward the sleeves on the inside (not bunched up in the middle after turning)
Turn in the sleeve hems 1/4″.  I made a running stitch on my machine to mark where to turn in.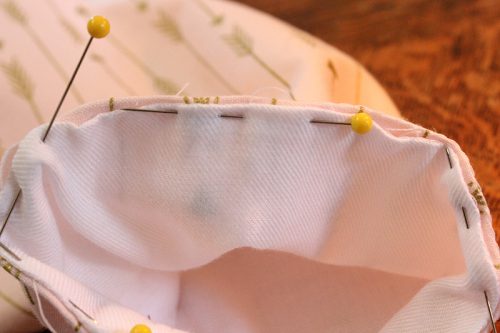 Put the two edges together, then finish by hand by attaching to each other.  The prior post on overhand stitch might be useful for you if you're interested in learning a new technique.
Hope you find this helpful!