This tutorial was made for the 1930's Baby Layette pattern, but can be used in any garment to create a finished edge.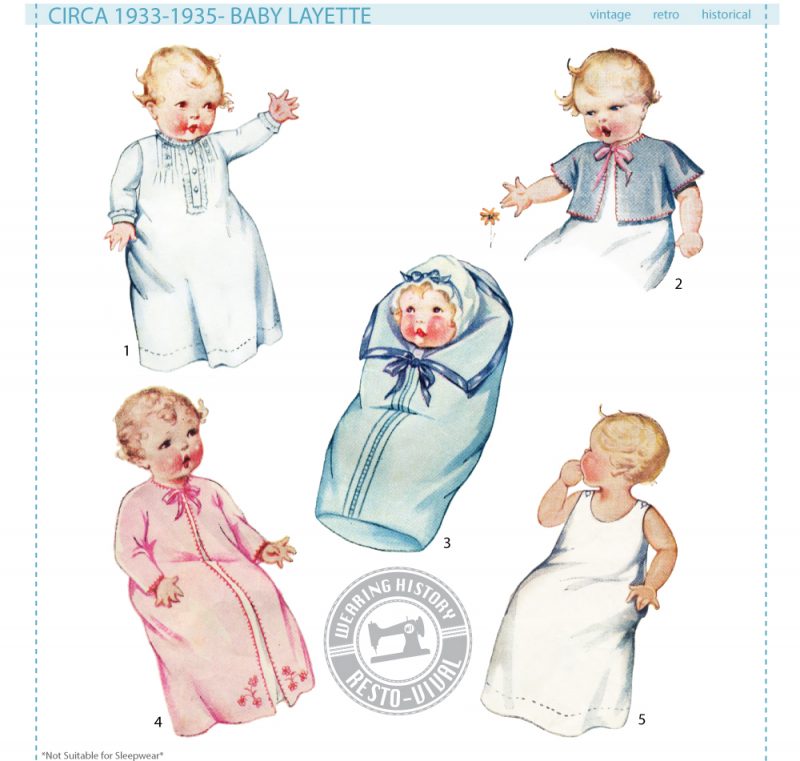 What is an Overhand Stitch and What Sort Of Application of the Overhand Stitch Would be Best?  The overhand stitch is a vintage technique used to finish the inside edges of a garment by stitching two folded edges together.  It can also be used as a decorative stitch. When using as a finishing stitch for raw edges it's similar in context to a French seam, however, the seam is sewn as a normal seam and then the inside seam allowance is turned in and finished by hand, encasing two folded edges together (which you will see in the video).  It's especially useful in small spaces or curves that make French seams nearly impossible.  It would be a good choice for fine fabrics and heirloom sewing, including Edwardian Lingerie blouses or baby garments from batiste or fine fabrics that are semi-sheer.  The technique may be a bit challenging if using more mid-weight fabrics, such as quilting cottons, so you might be best using another seam finish such as pinked seams or serged edges if you are not using a fine fabric.
I had never attempted an overhand stitch and quickly learned about it as it was referenced in the original 1930's instructions.  The video below shows my first attempt.  I verbally explain what I'm doing so as to walk you through creating the stitch for yourself.  In the beginning I accidentally go off of camera for a bit, so apologies for that, but it gets rectified relatively quickly for the remainder of the video.  Hope you find it helpful!