This tutorial was created for the 1930s Baby Layette Pattern, but it can be used for any application which needs a gathered lace edging applied.  It would work well for baby garments, but also adult heirloom sewing, such as Edwardian lingerie blouses.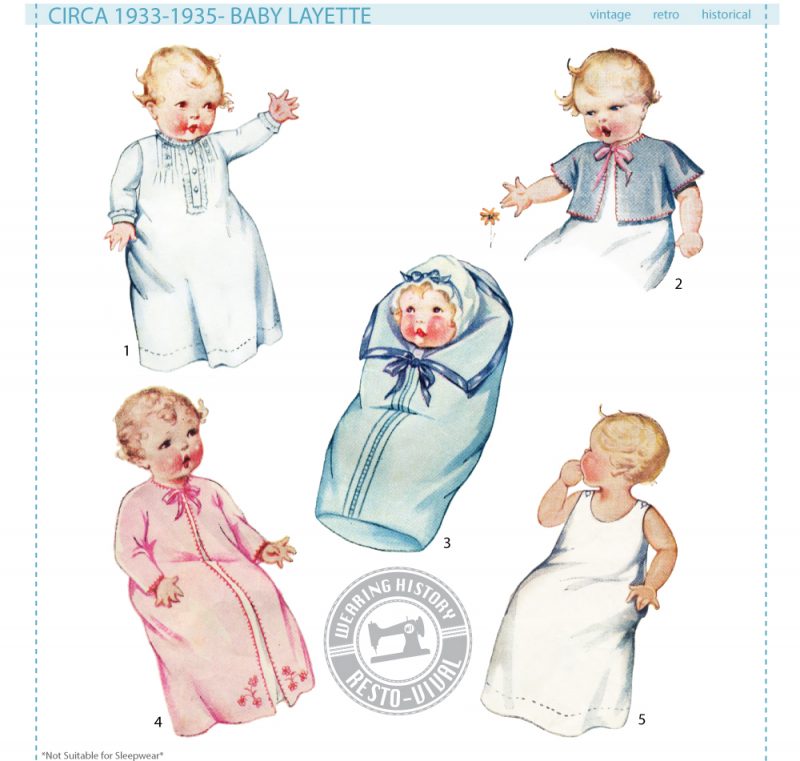 For this tutorial I used a lace with threads in the header.  These types of laces are generally sold in heirloom sewing stores (such as Farmhouse Fabrics) and usually made in Europe.  If you are using a lace that doesn't have gathering threads in the header, you can run a gathering stitch (running stitch) along the header before beginning so you can pull it in to fit.
It's also worth nothing that you may wish to purchase more lace than the pattern originally called for if you desire more ruffle.  After using the period yardage amount supplied I found the style was meant to have a slight wave or slight gathers, rather than full, tight gathers.
Hope you find the video useful!
This is the last tutorial for the Baby Dress included in the layette.  Next time I'll cover a technique for one of the other garments included.