At first I wasn't sure if it would be done by the Historical Sew Fortnightly deadline, but I made it!  The finishing touches were done last night.
If you missed the prior post, with more details on the process, you can find it here.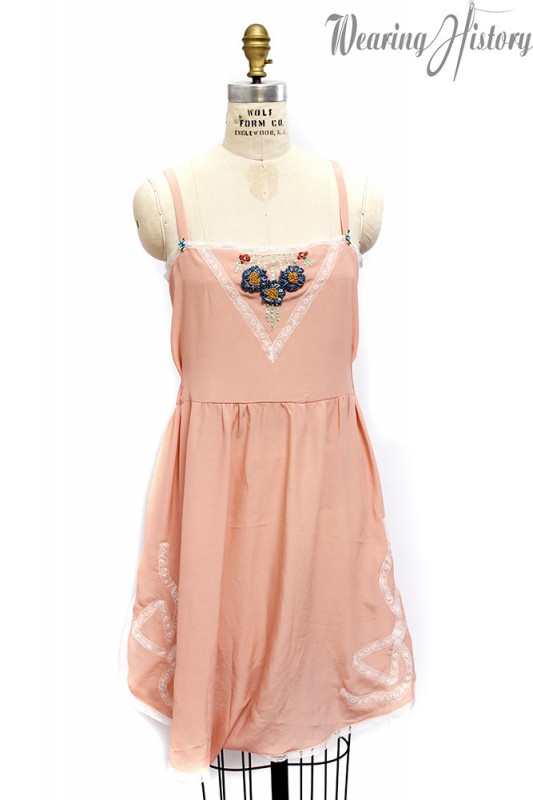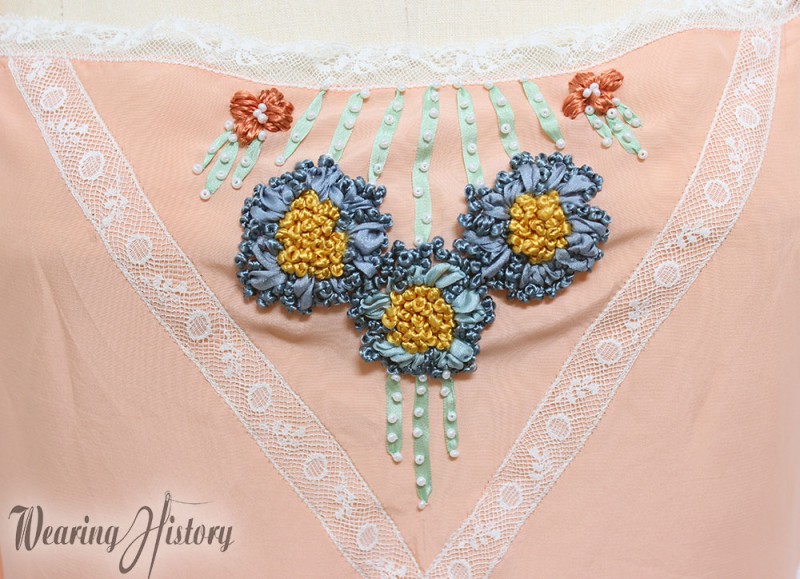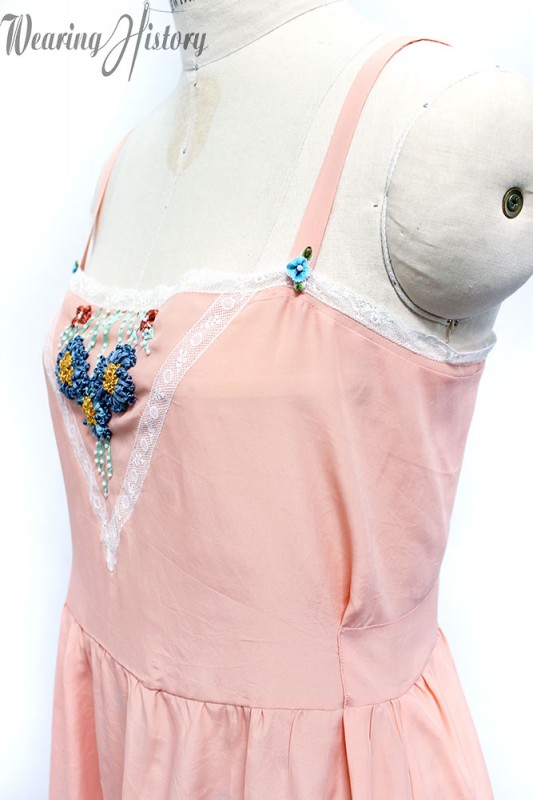 The Challenge: Historical Sew Fortnightly "Pink" Challenge
Fabric: Vintage silk crepe
Pattern: Butterick 3201
Year: 1921
Notions: Vintage lace edging and insertion, vintage "imitation silk" embroidery threads, silk ribbons for embroidery, pearlized off white beads, hook and eye tape, and a few little ombre ribbon flowers.
How historically accurate is it?  Very.  I used all period correct techniques, including french seams and insertion methods.  The modern things would be of polyester, including the ombre ribbon flowers used at the sides and the straps, polyester thread, and the hook and eye tape is most likely polyester, with the hooks and eyes having some sort of white plastic coating.  Otherwise, it's all authentic, with period correct techniques and materials.
Hours to complete:  A lot.  I spent a good amount of time on embellishment.  Otherwise it would have gone together quickly.
First worn:  Not yet!
Total cost: I'm not sure.  The fabric was bought at an estate sale a long while ago, and I don't remember the cost, but it was probably $5-$10.  The lace and trims probably total somewhere around $5.  I don't remember the cost of the pattern.  So we'll say, probably $30 or so.
It hangs a little funny on my dress form, because she is not biforcated. ;)
I'm pretty proud of this one!  I spent time of doing French seams and embellishment.  I think it looks pretty close to some of the period ones I have seen, and, because of the fabric, even feels like a real one!  Yay!