Howdy!
Today I'm hoping to get some good pattern work done on the 1910s Suit Pattern, so we can start the sew-a-long sooner rather than later.  To keep me motivated I needed a little artistic inspiration.
I just so happen to have the original magazine the 1910s Suit Pattern was featured in!  It appeared in the April, 1916 issue of McCall's Magazine!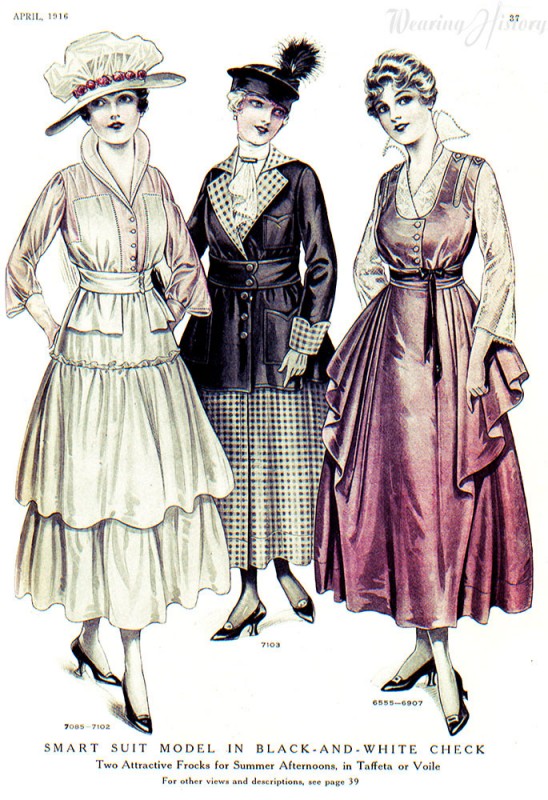 I made us a few little images.  If you wish to participate, you can add these icons to your blog or page, if you wish.  Feel free to save them.
or if you prefer, you can add this one and link to our Facebook group.
I really hope we can get started in the  next few weeks.  I do have some corrections I need to make to the original pattern before we can get to grading.  I'm hoping to have those corrections finished up this week, with another week or so in production after that before I can offer the pattern up.
Thanks for joining along!