2013, I am going to say, for once I'm glad to see the backside of a year.
Not that each year isn't without it's trials and joys, but this year has been an exceptionally hard one for me.  I thought I would write down a poignant, reflective post, but, among other things, it seems I've lost my flair for writing.  Instead, I'm just going to be honest and jot down my personal reflections, from an emotional and personal journey.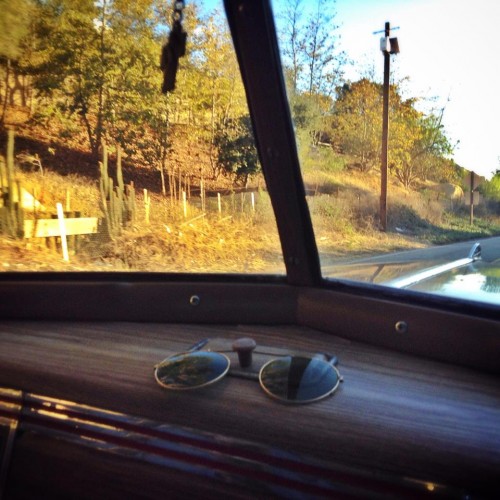 2013 Was the Year I Lost Myself, and then Found Myself
That's it in a nutshell.  I went through so many HARD, life-altering things this year.  Most of these were related to close family members.  I found strength I didn't have, until I was a shell of a person- operating purely because I knew the moments left with the person I loved were few- even if she didn't comprehend I was there, I knew I was, and that mattered.  I had moments of illumination, where all the pieces that I thought made up another person fit together, but the puzzle I found was a very sad picture, and the person involved, in the end, had pieces missing, and it wasn't their fault.  I've learned about realizing the promises you've given in your youth, can often be a cover up for hiding other things, or making excuses.  But, I've learned to forgive and love, because human nature is a horrible thing to live with if you don't seek another path, and people who can't escape it can torment themselves until they are, literally, living a second life and don't remember the first one.  Sadness, loss, and smoke and mirrors.  But, in the end, love.  Love is HARD.
But, you come out of the haze and fog that took up, what seemed like the whole year, when in reality it was just a little while, and realize that the people you held hands with, who you leaned on, just to keep each other up and keep each other moving, have a solid, close bond- something that can't be broken.  Something that you didn't realize the strength of before.  Family ties are strong.  When you twist together the twines that you feel are left of the rope that used to be your strength, you can create a rope of iron, and pull each other through the toughest situations.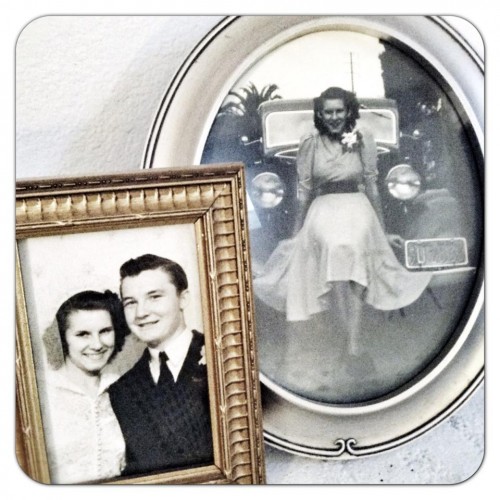 I found out what it was like to lose one of the people who you have the most love, respect, closeness, and friendship with.  Losing my grandmother this year was one of the hardest things of my life.  The process of losing her was hard, but not as hard as not having her to talk to.  Luckily, I still see her in my dreams, so I know I can pass the time until I meet her again.  She was one of my roll models.  She knew what it was to live a truly meaningful, happy, contented life.  She loved her family, she was content with what she had, and she loved everyone.  She was the woman I want to be.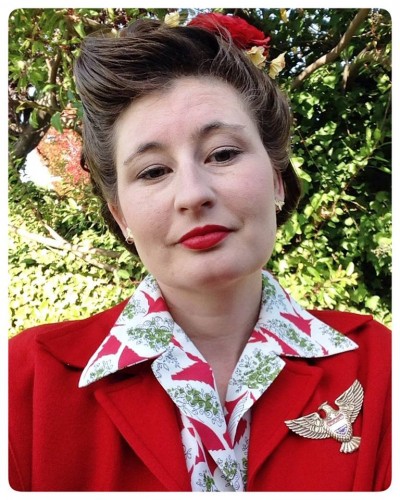 When I woke up from this (some of which is still ongoing), I didn't know myself.  I lost something when I lost her.  I don't think it will ever come back.  And, strangely, I found my body and face had changed as well.  This could be, of course, due to my age.  I'm now solidly in my thirties, and my body is changing (again).  My metabolism changed- not as fast as it was in my youth when I was hopelessly skinny and didn't have to worry about eating and exercise.  I see lines on my face, gray in my hair, and my body is a shape I'm altogether uncomfortable with.  I didn't think aging would be hard for me, but I feel uncomfortable in my own skin.  That's why there's been so few pictures of me on the blog this year.  I need to find my self confidence again.  I need to learn new good habits I never bothered with before.  I know I'm not overweight, but I'm not the size I was two years ago and my mind is playing tricks on me, and I don't feel pretty.  It's such a silly thing, what we women do to ourselves, but I want to be one of those women who sees beauty in themselves in all times of life.  I just need to learn how.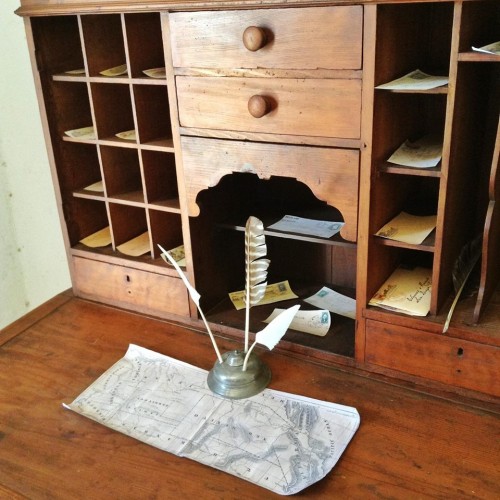 In the meantime, I tried an occupation I really thought could be my career.  Well, it ends up it didn't work out.  I'm not meant for high stress jobs, and I went through crazy anxiety attacks (again).  I enjoyed the paychecks, and for the most part,  I enjoyed the work.  But I tell you what, whatever self-importance you may think you have as a blogger, as a pattern maker, and in your "scene", when you get out of that and in something completely related where no one knows you, and you have to prove yourself, and prove the abilities you've spent your whole life developing… well… it's hard.  It's enough to let the steam out of anyone.  So, again, I was deflated.  But, through the process, I realized exactly HOW strong my skill set is.  And, I have to say, amid finding so much negativity in this year, I am very positive in my skill set and what I do.  Too bad it's so hard to make money doing independant patterns.  My website may look fancy, but that's all because of my family and friends who are generous with their time and talents, and the website services I use that make a website easy.  I learned that making money isn't as important as happiness- and sometimes happiness means making very little money but doing what you love.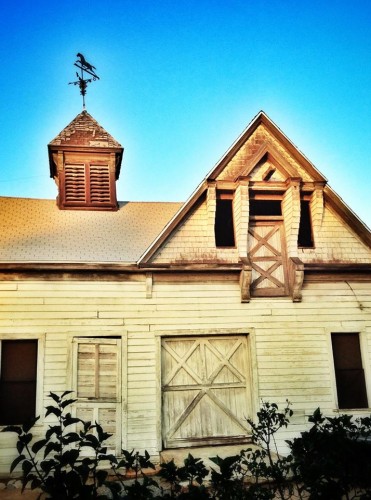 I've dropped the ball on a lot of things this year.  I've come back and I feel like no one knows who I am, what I do, or reads my blog.  I'm struggling- feeling like I have good product, but needing to find a good formula to make money with business. Moving to e-patterns has really helped, and THANK YOU to everyone who supports my little enterprise.  I've had only a couple of pattern releases this year, but looking back on the year, I'm honestly amazed I had ANY patterns come out.  I'm amazed I managed to ship product, during those hard months!  I'm amazed I answered emails, worked a full time job, and came home and worked more, and spent as much time as I did devoted to family duties, whatever they were.  I'm amazed I've been dedicated to getting my allergy shots when needed (now down to once every three weeks! Yay!  It was twice a week at the beginning of the year).  We've torn all the carpeting out of our house and are living on concrete until new flooring is in, we've paid of ALL credit card debt, financed a few things at 0%, and are almost finished paying off a few of them.  We got a new car, which we managed to finance for 0% as well, so I'm thankful to say that I officially am not paying a percentage rate on ANYTHING, and it's been over ten years since I could say that.  That feels good.  I feel like I've learned more about money management, which will really help out now that it's really needed.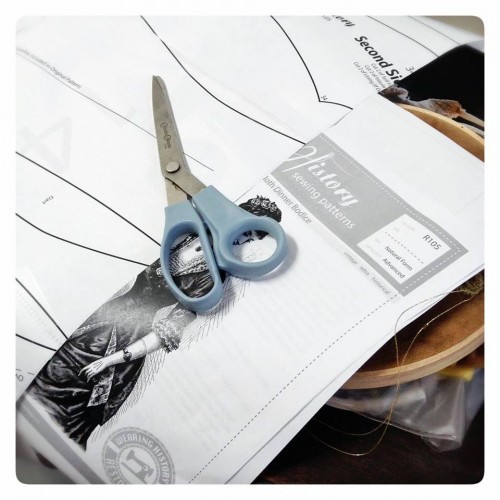 Feels good to have a reliable source of transportation.  Feels good to know I'm still here, still plugging away, and still feel creativity and passion and drive.  I found out, deep down, I like who I am, when all came to the end.  I didn't know I could do it, but I have.  It will take strength going forward, but I can do it. God has been by my side all year, has given me strength, and helped me learn to fly when I have had to get over a hurdle.  I always end up on the other side.  I couldn't do it without my Lord.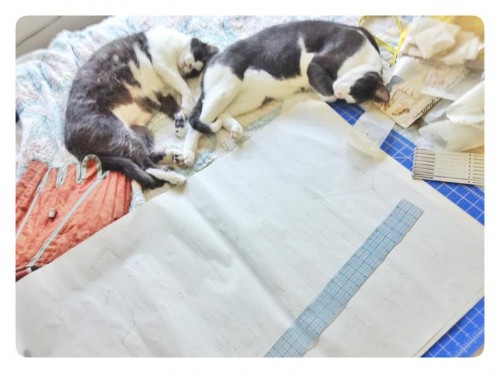 Thank you, to everyone, for your love and support of me, my blog, and my business.  Truly.  If it wasn't for you, I wouldn't be able to be here, doing this.  I'm eternally grateful.