Happy Friday!
Here's a fun little inspiration post from fashion's past.  These are colorful images of stockings from the Chicago Mail Order catalog for Spring and Summer of 1930.  Click the image for a larger version.
Ladies could choose either rayon (which was invented as a silk substitute), or silk.  This attracted both budget points.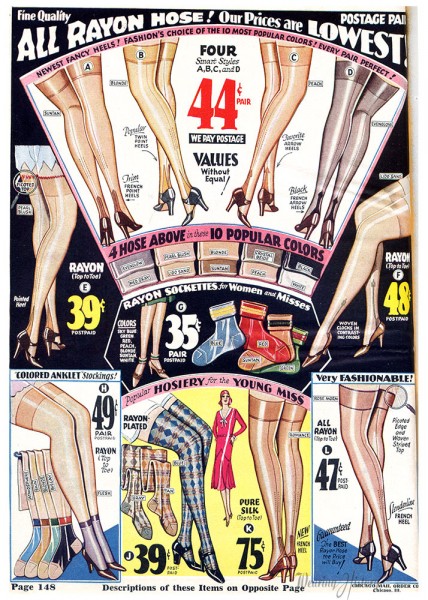 Notice how there are plain stockings, but there are also really cleverly designed ones with detailed French heels and side detailing, similar to stockings of earlier time periods but sheer.  How old fashioned but still risque!
Also notice that ankle socks and heels were popular.  But also offered were these interesting whimsical stockings.  Here's a 1930 fashion fad for you: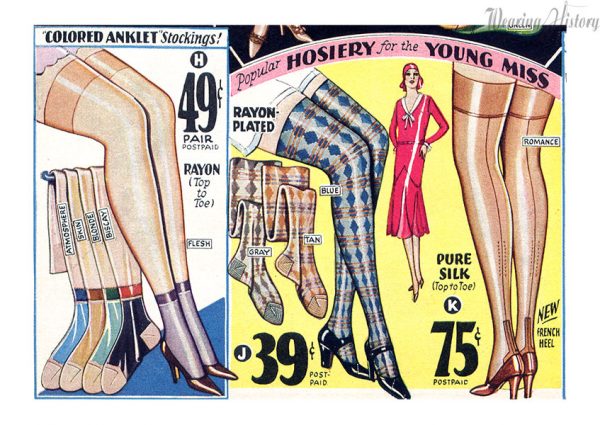 Stockings that appear like ankle socks!  And wild plaid stockings, too!