I have a very special treat for you this evening.  Here are some absolutely gorgeous images of hats from the Chicago Mail Order catalog from Spring and Summer 1930.
Aren't these just exquisite?
Click the image above to read descriptions of the color image below.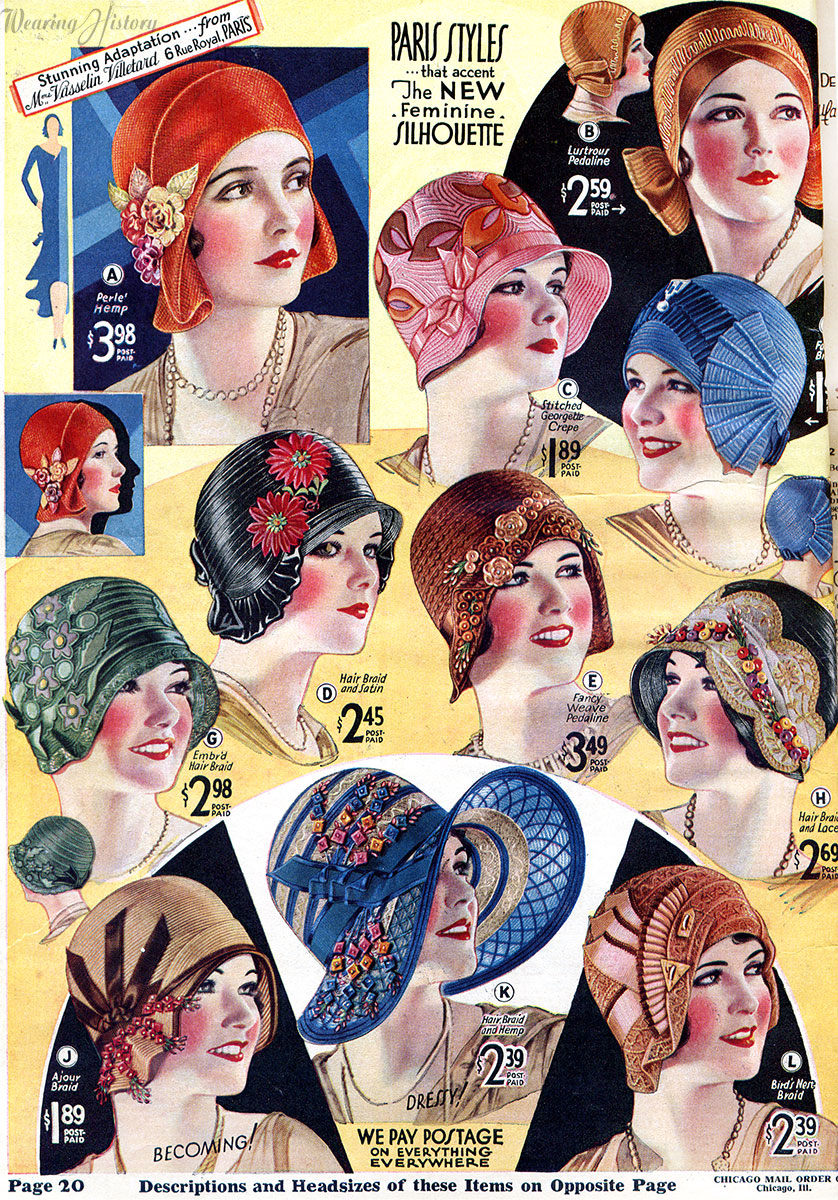 Click the image below to read the descriptions of the image above.
Just stunning!  This has to be one of the best periods for hats EVER.  *swoon*
Don't forget to enter the giveaway that Debbie of Vintage Dancer has generously offered to my blog readers!  The giveaway ends tomorrow night!!  Click here to be taken to the post.
Happy Almost-the-Weekend! :)