Yesterday we had a small meet up with some of our friends at the San Diego County Fair. It was a beautiful day- clear skies, lovely weather, fun with friends, and old timey fair fun!
We went to see the Horseless Rodeo, a nearly 100 year old relay of old time car races put on by members of the Horseless Carriage and Model T club.  Unfortunately my husband and I were running super late and got there just in time to see the cars leave the arena. Oops!  But we still had a blast wandering around the fair.
Here are some of my favorite photos of the day: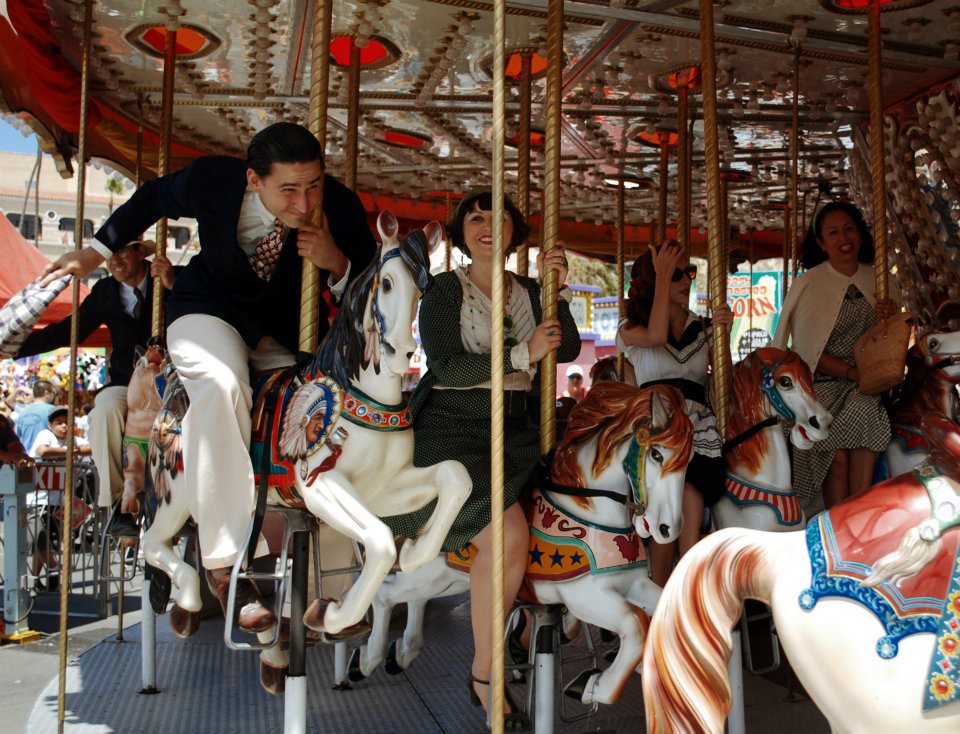 A crowd of five vintage jockeys relaying for position on the carousel.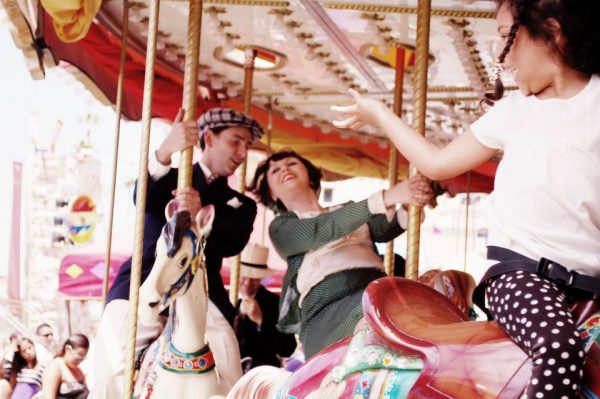 My camera picked this up a tad earlier than I hoped, but seeing the little girl waving, and the expressions of our friends John and Katherine, made this one of my favorite photos of the whole day. It captures the fun, I think :)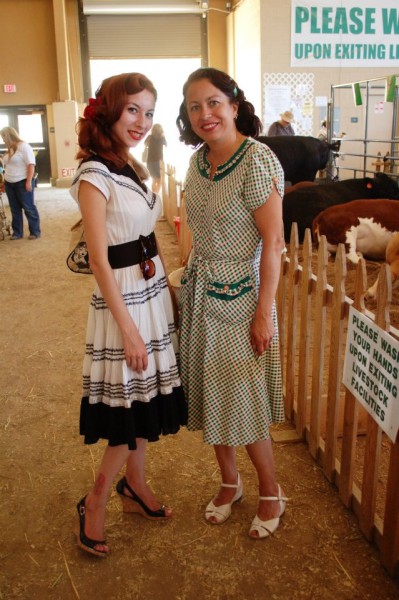 The extremely stylish Mother/Daughter duo, Teresa and Kitty
Box camera vs. photobooth.
We couldn't help standing in line to hold this adorable little piglet at the Swifty Swine Pig Races.
Katherine the Fearless makes friends with the bovine.  She's a very talented artist who has just started a sketch blog on Tumblr.
My vintage dress was a gift from talented makeup artist friend Kat of GoForKat Makeup Artistry.
A close up of the fabric print.  How could I resist wearing it to the fair?
And the photobooth picture!  You can just catch a glimpse of my husband's glasses (and nose) in the upper corner! Hehe!
What a fantastically fun day!