I've come down with some sort of a cold, and my husband is such a sweetheart- he decided to bake me a cake!  Baked goods are my one weakness (channeling Dorcas Lane, here), and this was such a delightful treat that it cheered me right up!
He let me select the recipe and the main aim was to use up some close-to-expiring treacle that was in our cupboard. Tucked inside a cabinet was a recipe for Christmas Cake from Mrs Beaton's Book of Household Management (from 1861), and I picked this recipe so we could try it as a tester for possible Christmas gifts of baked goods.
He baked the whole cake by himself and figured out the recipe conversions himself!  What a darling!  Here we have it with clever decorations (of which he also did)
And here again with a yummy cup of tea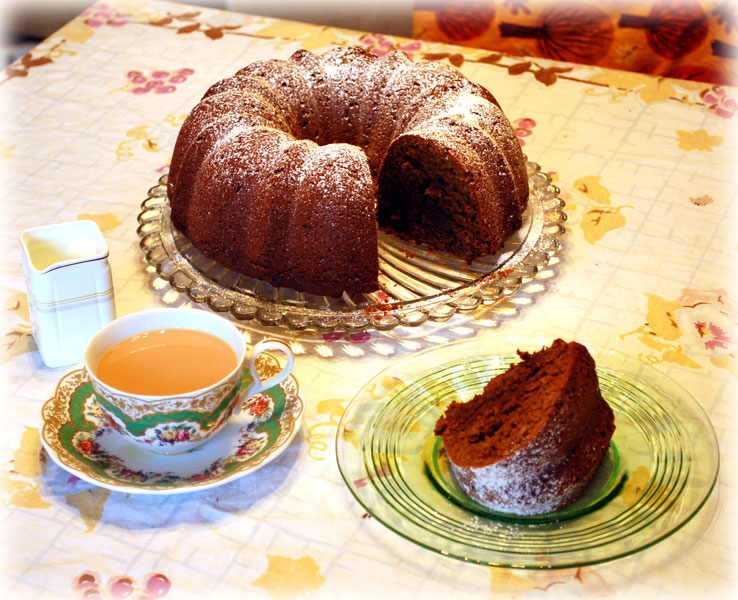 The recipe for this cake is available here.  In the version he baked, he used one cup for the teacup measurement and 2.5 teaspoons of ginger.  I think the other measurements are pretty standard in the recipe.
Yummy!  And was a sweetie to bake me a yummy treat!