Yesterday was Halloween.  While we didn't go anywhere (unless you count the grocery store) I thought it would be fun to get in the spirit of dress up and take a few self-portraits and play with some of my vintage.  I guess I've been watching too much Funny Face and looking at too many old Vogue pictures… but it was fun :)
We didn't get a single trick-or-treater last night, but it wouldn't have mattered much… right after I took these I washed off all the makeup and hair gunk and climbed into my pajamas, so I could not have scared the kiddies with the massive amount of makeup and scary eyebrows, just my mix-matched pjs ;)  Oh darn, more candy for us.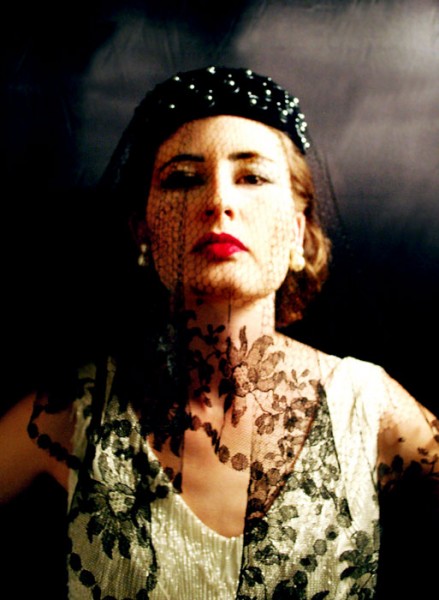 I hope you had a fun Halloween!