Gosh, summer is almost over and I just realized I didn't follow-up with more images of this lovely pamphlet.  The first post is here, if you missed it.
Although this pamphlet is undated, a few lovely blog followers commented that they believe it is from 1916.  I just LOVE these wild designs with stripes! I have an affinity for the whimsical designs of this period, and these are tops in my book!
Here's the original layout, plus close ups of each page so you can make out the descriptions.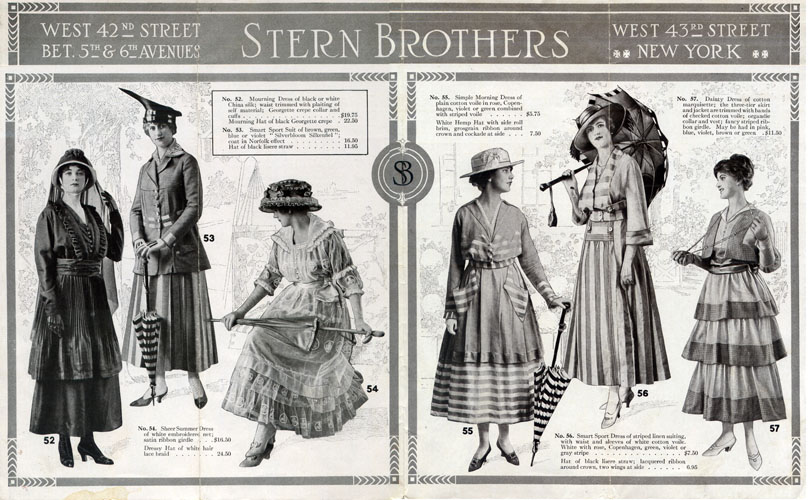 Also, just a note to let you know that I am having computer issues, so unfortunately the new 1930s accessories pattern will be unavailable for a while, but I'm hoping to get it back soon so I can make it available again!
Hope you are having a beautiful week, and staying safe!  With all the earthquake and storm happenings on the East Coast, I'm sending you my best wishes if you're in the affected areas.