Hi All!
Hope you've had a lovely week so far.  I got a brand new haircut last week and tried my first curl set on it today.  It was all just done with sponge rollers, no particular pattern or set.  Thought I'd share a picture :)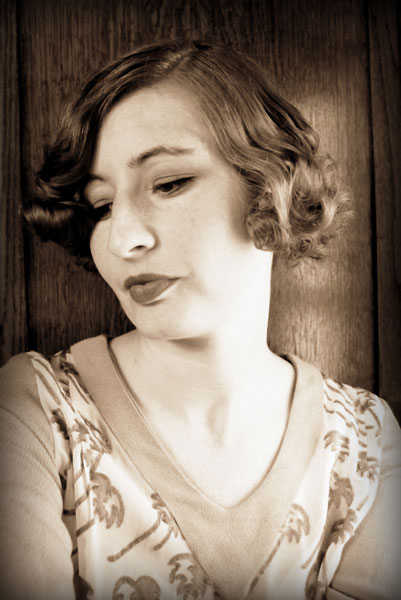 I made my top from a late 20s pattern using vintage burnout fabric.  Someday I'll actually finish it and make a matching skirt, I swear….
Hope today was full of good things for you!