I'm passing on this 1920's dress to a new home (it's listed here for sale on my website), but before it goes to live with someone else I had to document a few ingenious dressmaking details that you may want to keep in mind for your future creations.
This dress is black silk chiffon over a gray/tan base.  The slits were made with a hemstitching attachment, then split, which finishes either edge of the slits with a zig zag style edge, like a picot.  They are then beaded.  This creates a fantastic look to the sleeves, which would bell a little when worn on the arm.
The outer bodice is cut a little longer than the inner bodice, so you get a little drape at the bottom of the slits where it joins to the dropped waist.
The cuff mimics the design at the dropped waist.  And look how fabulous the sleeves are!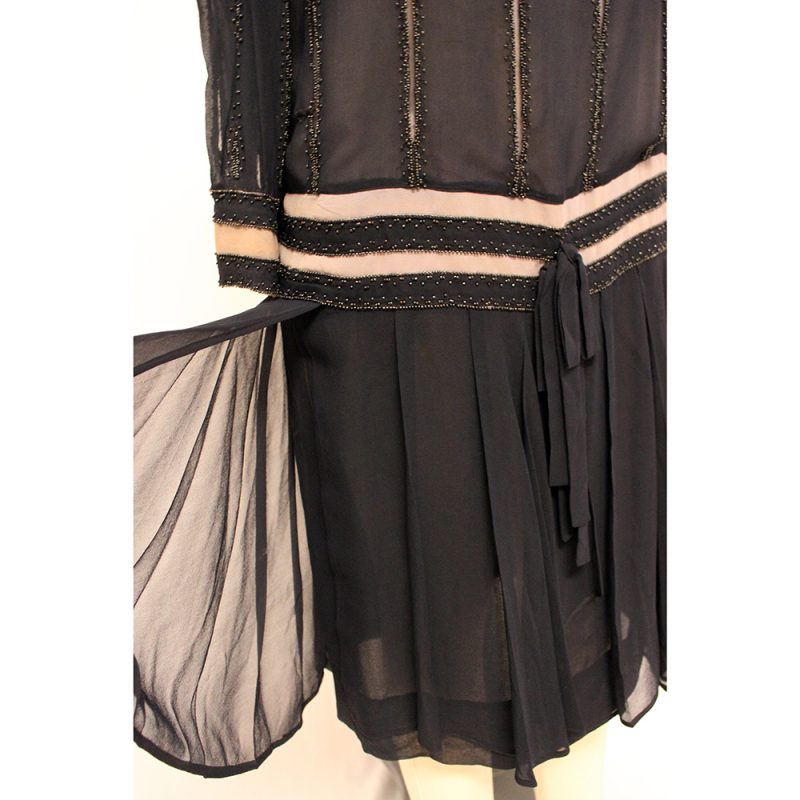 The skirt has a base of black chiffon and these fabulous panels are sewn to add fullness. It must have looked amazing when she walked!
This dress has a provenance that it was owned by Ella Ford Earl, but of course the circa date was incorrect.
For more close up details, check out my video!  I just got a snazzy new video camera for Christmas that can take close ups!
Happy creating!