These days the world spins by at dizzying rates, and social media is many times our only method of connecting with current events and interests.  We become isolated, but connected through photos that fly by our Facebook and Instagram feeds, status updates that offer quips into lives, and blog posts that often times present a glossy vision of what our ideal lives should be. Or, better yet, what we want people to see.
Having been blogging for quite some time (though not as active as I was in the past), I've seen a fair share of trends come and go.  I've seen bloggers start with their own little blogs based on interested and become superstars that become featured in nationwide traditional media.  Some now make their living off of their identity that started in social media.
But what I see very often is comments made on social media, and also overheard in real life, of people  lamenting that their lives are not like the blogs, Facebook pages, and instagrams they follow.  They pass judgement on them, often in jealousy.  From things such as "she must have a rich husband," or "she must be a trust fund baby", to saying things like "I wish I could do that all day," "I wish my house looked like that, "I wish I could do that for a living", or "I wish I had the time to do vintage makeup/hair/outfits every day."  And then you get the comments like "You should do 'x'" (which translates to the blog author/small business owner as what they're doing isn't good enough), or comments along the lines of "I'm more knowledable/talented/have been doing it longer, etc, and therefore must have my say," to people just being darn right nasty for no reason .
I just want to remind everyone, there is a real person behind these glossy images that swoop past your vision in blogs, Facebook pages, and twitter and Instagram feeds.  I'm blessed to know several "big" bloggers/small business women in real life, and they are down to earth, honest, and do not lead nearly the glamorous and stress-free lives that people tend to think they do.
Just be kind.  Both to others and to yourselves.
We all put our best foot forward most of the time.  We don't know what's going on in their lives.  We can't see what's just off to the side of the viewfinder.  We can't read in their faces what in going on in their personal lives.  And, a lot of time, bloggers (such as myself) tend to document the successes rather than the failures, because you can go back and see what wonderful things happened in your year, instead of focusing on the mundane, the ordinary, and the sad or depressing things that happened.  We don't need to broadcast our heartache to the entire world, so we put our best foot forward and do something we enjoy, which can include dressing up, taking photos, sharing projects, and trying to connect with others of similar interest.
This is an exercise in being kinder to ourselves.  Stop comparing yourself to someone online.  YOU have your own set of amazing skills, talents, family and friends who love you, and amazing gifts.  Don't hold it up to someone else and belittle yourself for no reason.  Because what we often see is a haze, a myth, and a fabricated reality that's meant to be "the best".  Be kind to yourself.
So I issue a challenge to fellow bloggers, should you be willing to accept it.
Do a blog post, gathering images from your blog, Facebook, and Instagram feed and share what was REALLY going on.  You don't have to go into detail.  But let's just take a moment to be raw and open and honest so that we can connect on a less-than-glossy level.
(Edited to add: This can mean something in your personal life, or something that might be less personal.  For example: that there was something distracting going on off-camera, your hair was only done on the side that showed, you had something duck taped to place, photoshopped, etc. Don't share things you're not comfortable sharing publicly. Read the follow up post for more info.)
Without further ado, here's some of mine.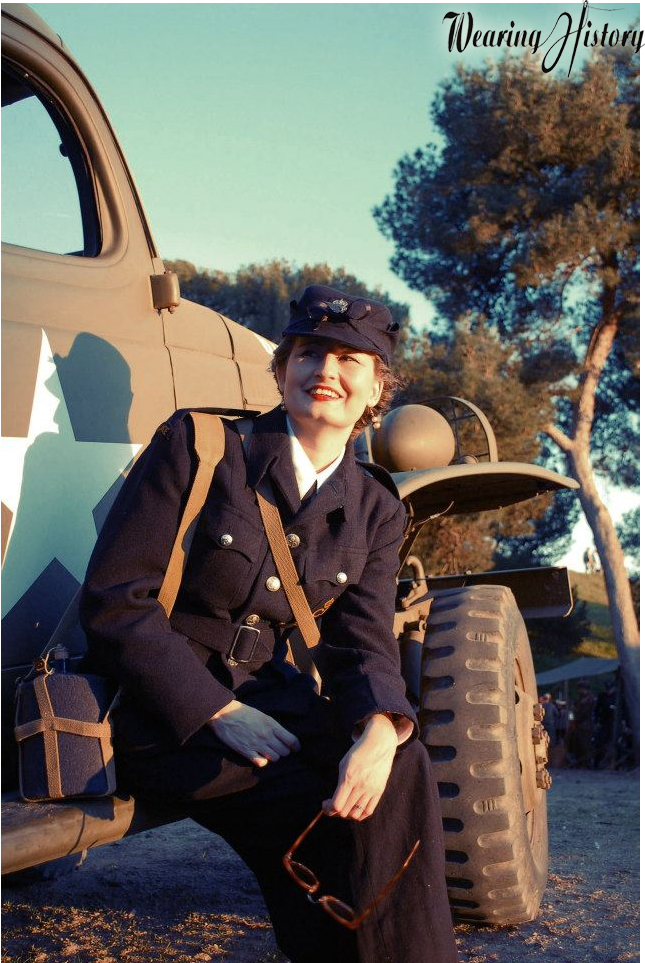 I've driven two hours in the heat up to this event, my cramps are killing me and all I want to do is curl up on the couch with pajamas and a heating pad.  Since I'm not wearing what I normally do, most people say hi to my husband and completely ignore me because they don't recognize me.
I spent a month crafting and making our booth display, only to get heat stroke and be horribly sick.  My husband had to man the booth alone for the second day.
I had been dealing with really bad depression for several months, and it took a lot of effort to get dressed up and try to take pictures.  I rarely left the house.
I had a horrible car crash the day before on the freeway in Los Angeles that completely smashed in the back end of the first new car I have ever had.  It took serious effort to even leave the hotel room.
I had serious heath issues going on.  I dressed up to try to remind myself I could feel pretty.
I was freezing my butt off, had fake boobs added to my top, and was getting suspicious looks from all the families who were just out of view at the park playground.
The kids from the high school track team were running in the park and yelling obnoxious comments at me.  I was taking these with a tripod, by myself.
Since I'm self employed, I had worked over 40 hours during the week and sold so little that I made less than minimum wage.  And I was wearing a corset to make the sample fit.
My first time attending a yearly event that I associated with one of my best friends- who had died since the last event in a fatal motorcycle accident.  It was really hard.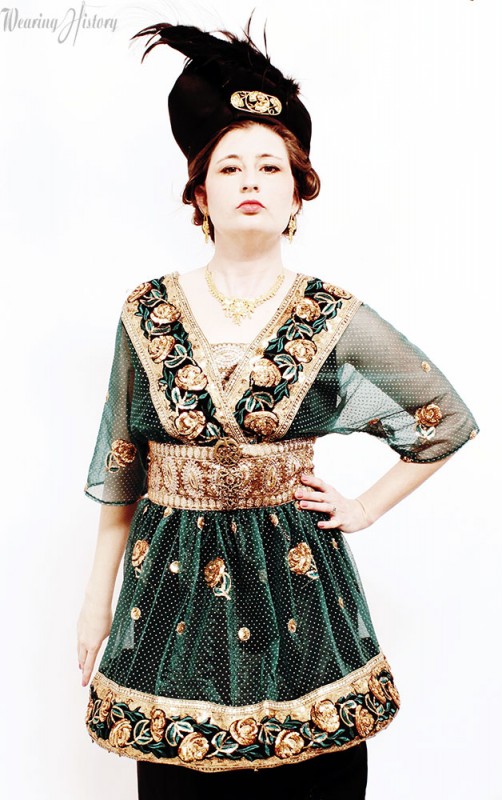 Taken in front of a white backdrop drawn over my front door, because the rest of my house was an absolute disaster.
I was extremely over budget for the clothing line, even though raised more than I put our goal at for the Kickstarter.  I still owe some money to family (which is why it's taking a while to make anything new!)
My grandma, who I was VERY close to, was at the last stages of hospice care at home. I'd been going over almost every day, and helping out for some full days since we didn't have a full time nurse.  She would pass away shortly afterward.
I could go on and on, but I think that's enough.
Just remember to be kind.  Social media can draw us together, but it can also cause dissension and tear people apart, and cause all sorts of heartache and pain.  Be kind to both yourself and to others.  And don't make assumptions based on the exterior.  <3
I'll be interested in seeing who accepts the challenge.  If you do, please leave a link to your blog post here so I can read it.
Please also read the follow up post, written  a day later, because I felt I needed to clarify a few things about this post.
xo