I'm completely overwhelmed by the supportive comments I've received on Facebook and on my blog due to my last blog post.
I really wasn't expecting it.  I thought a few close friends might comment, but I was shocked that so many of you related and took the time to comment.  Many of you have been in similar situations- which doesn't really come as a shock. I personally believe we all have our ups and downs, and I try to remember that every person you come across- on line and in person- does not share all of their story.
I feel like I need to clarify just a few things, since I feel like I didn't explain myself well in some areas.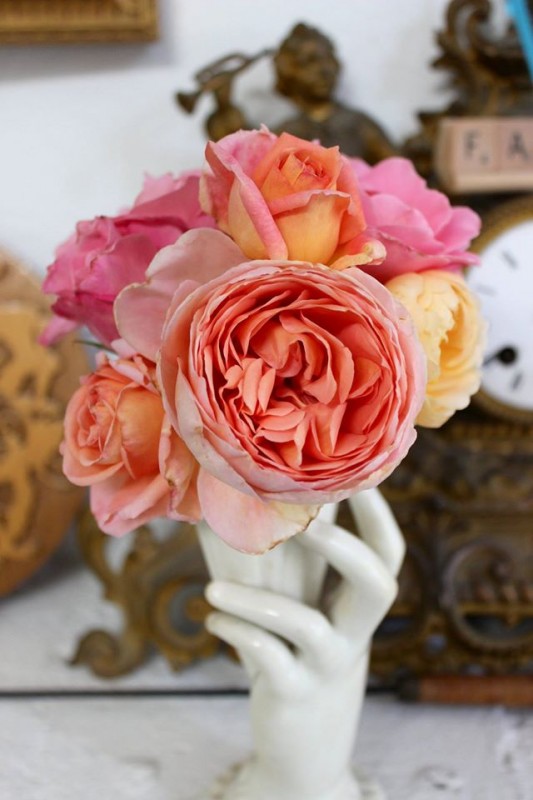 I wasn't looking to really say "look how hard of a life I've had."  I don't think I've had a hard life.  I think I've had a really blessed, very full life, full of no less challenges and heartache than the average person.  These things and photos I posted also spanned several years of time, so they didn't all happen recently.  Some did.  But not all.  I used the ones that I felt had the most story to say that I wouldn't mind sharing publically.
I just wanted to use myself, and my photos, as an example of how what we post can be a form of escapism, but it can be perceived as a "perfection" to others who are outside of our intimate life.  Because most of the time all I share is the photo and the fun stuff and don't share the behind the scenes stuff that's hard emotionally or relationally.  Hopefully it will help others be more mindful when they see a photo to not think that a blogger/Facebook user/Instagram/what have you does not have a perfect, charmed life- or a life any better than the one you have.  Because we all have ups and down.  Sometimes it's more downs than ups, but we're lucky that life has a pendulum like that, so things will eventually be on the upswing again.
Seeing all the photos gathered in one place that shares a story to others and to ourselves.  Sometimes the image was taken at a time of some of the hardest stories we've ever been a part of.  It helps others to understand that the image doesn't capture how our real life was at the time.  But when we gather them together and are mindful of our own experiences and journey, it can remind us of how far we've come.  And if we did it then, we can do it again.  We can never expect smooth sailing through life.  Hard things come, and we get through them and grow stronger and wiser.
Another thing I want to clarify-  although I'd love to see others take up this challenge I do understand that other than the "you can't see what was going on behind the scenes of my outfit", there's some really tough hard life things in there, too.  Sometimes it's too early to put things out there.  Sometimes we need to guard our hearts.  Sometimes your privacy is worth more than making a point about something online.  And I totally respect that.
Personally, I'm thankful and blessed to have dealt with my personal feelings on the issues I posted about, which is why I don't feel particularly brave in posting them.  I'm just being honest about where I was.  I moved on, grew, and learned lessons.  Sometimes it was really hard and took me years to get over.  Sometimes I can talk about it the next day.  We all have a personal gauge we need to be able to read for ourselves, so we don't throw everything out there and regret it later.  So if, for you, this means just sharing a photo and saying "to the left hand side was a cat hocking up a hairball, just out of view." or "I had to photoshop a giant pimple that appeared on my chin that morning"  that's a totally valid way to show that things aren't always exactly what they appear.  If it means you suffered through heartache and loss of a loved one, medical issues, or other very, very hard things- I cannot tell you to share those things and would hope you only would when you feel safe and ready- which for some people means not at all.  Ever.  And that's totally ok.
I was also amazed by the comments from other small business owners who totally get the work related to pay thing.  Yeah, it can be tough.  Sometimes you have to work for years without making what is considered "minimum wage."  Other times you rock the world and make what you would have made at a job you (often times) gave up to try to pursue your dreams.  And sometimes, you've got to take a cold, hard, look at your finances and decide if it's time to let it go in the best interest of keeping financially afloat.
The way it keeps going is by others supporting your work.  And when they understand that there is a real person behind your "brand", who's really trying hard to make their dream come true, it makes us feel valued and like what we're doing is worthwhile.  I don't expect to ever get rich off of vintage sewing patterns and retro clothing.  As long as I can pay my bills and keep moving forward, I'm happy.  And sometimes, if it wasn't for a lot of sacrifice in the part of myself and my husband (who has a more traditional job outside the home), that wouldn't happen.  Other times it's easier.  And you know what? If God ever decided it was time to give those up, I'd still by happy because I'd know there were better things in store.
Don't worry, though, because I'm still here and working my little tushie off, and I LOVE Wearing History and all the camaraderie I've experienced with the sewing and vintage community through this blog.  I'm thankful that there's people who understand that without buying indie goods like mine, these businesses will disappear.  I'm thankful that independent businesses are on the upswing in public awareness, and folks are starting to understand that it's important to support the businesses you want to see succeed.  My Kickstarter blew me away with how much you all believed in me.  I can tell you, not only did it allow me to do something I dreamed about but didn't know was possible, it also raised my self esteem and self worth A TON.  Everyone rallied behind me, and I was shocked, thankful, and amazed, and still am!  And luckily I understood beforehand that the Kickstarter goal raising was not what I would expect it to be like afterward.  I knew it wasn't an accurate portrayal of what I could expect to sell after it ended.   It did just what it's called- it "Kickstarted" my dream idea with the majority of what I needed financially to put out a ready to wear collection, and made it so it was possible to start going down that road.   I'm so thankful.
So I consider myself blessed.  Yeah, things can be hard.  But I try to be real, down to earth, and honest with myself.  And then it's easier to be those things with other people.  Life's a journey, and we're all growing and learning.  Don't forget to stop and smell the roses, count your blessings, and all those other things said in those little cliche sayings.  We move so fast, and we judge too much (both ourselves and others).  Things may be tough but you can do this and survive.
Love you guys.  I'll be responding your comments soon. xo