Last Saturday we went to visit one of our friends, Josh.  I had just scored this awesome vintage hat, so my husband was nice enough to snap a few shots for me to share :)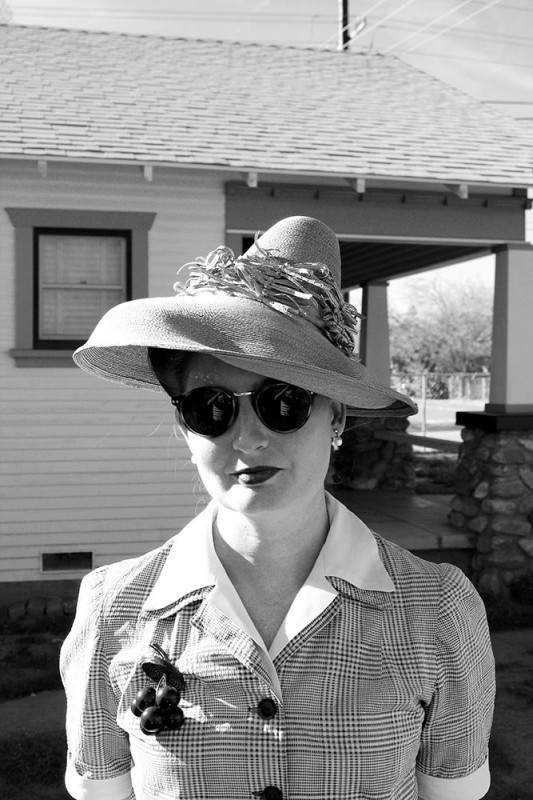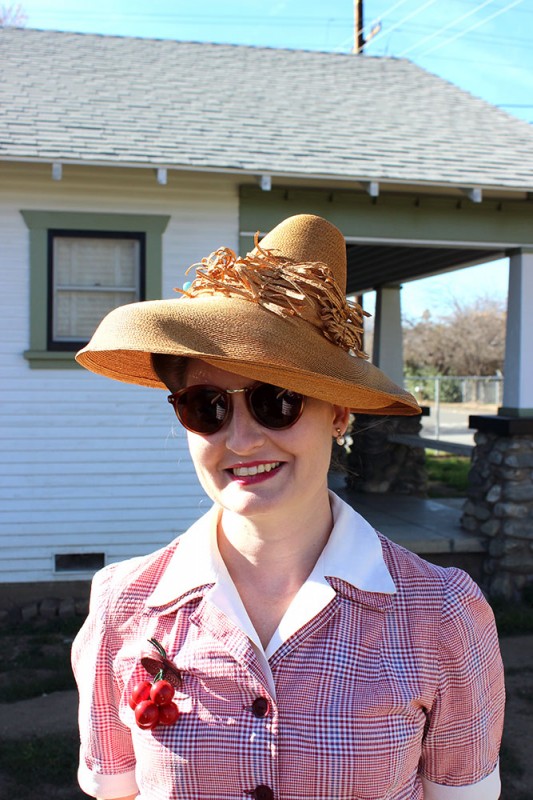 The blouse is part of a two-piece set from the 1940's that I also found recently.  The skirt is just a hair too small, though, so I'll be wearing that in the Spring (God willing).
The hat is just so wacky!  It's composed of both fabric and straw, and decorated with crazy little straw bows.  It's a 40's style by Sax Fifth Avenue.  I've only really seen these in old magazines, so I'm excited it's come to live in my closet.
And my crazy thrown together at the last minute outfit!  I'm currently working on a matching top to those trousers, so I can have that vintage Kate Hepburn look.
Our friend Josh (author of the Sunkissed: Sunwear and the Hollywood Beauty 1930-1950) has lovingly restored his 1930 home.  It was a real mess when he bought it, but it was complete with the original furnishings.  A real vintage lover's dream.  He's very dedicated, and his hard work paid off.  On his mantel are movie stars he either met in person or wrote to, and they autographed their portraits to him.
He has the dream vintage kitchen.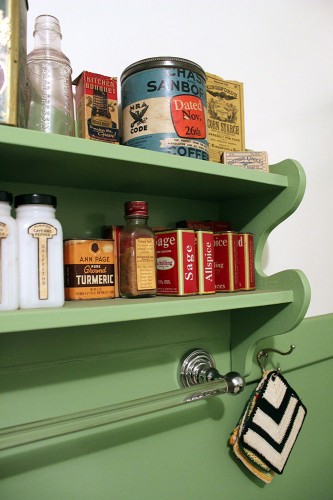 My husband, sporting a vintage policeman's hat and glasses, just because ;)
This adorable needle case came with the original house contents.
We were there to visit, but I was also there to teach him how to use a vintage sewing machine he just acquired, so he could do basic repairs.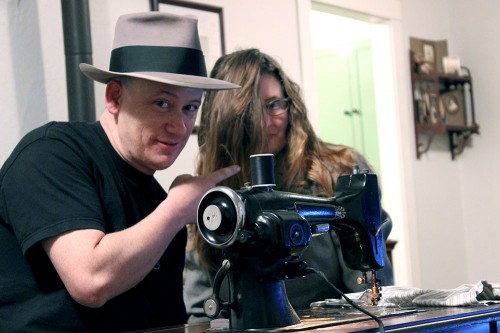 By the time we got to lessons, though, I was tired and "let my hair down."  Here's Josh and Veronica Lake (aka, me with hair in my face).
It was a fun day out!