It's Giveaway Time!!!
My good friend, Adalee, of Brightly Hude Home has generously made a custom Wearing History Sunkissed Sweetheart themed mermaid mobile for one of my lucky blog winners to win!
Adalee has both a charming Etsy shop and a great blog, both called Brightly Hude Home. She makes beautiful handcrafted items that are cheerful and bright.  When she started up her Etsy store, she and I cooked up a plan to make one of her amazing mobiles available to one of my readers.
Adalee's beautiful mermaid mobile she made for this giveaway is based both on her mermaid mobiles available in her Etsy shop and the Wearing History Smooth Sailing pattern (as seen below).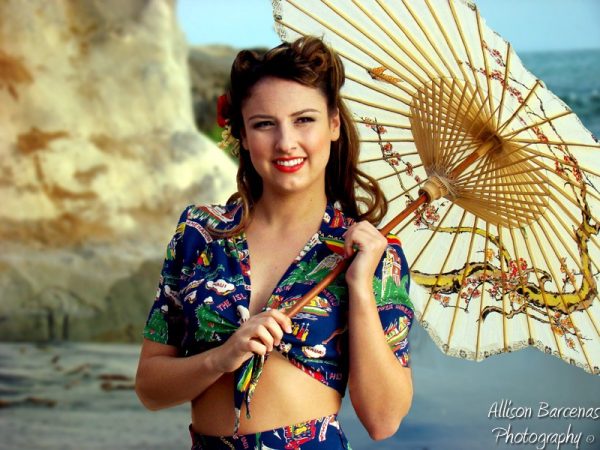 Adalee made this mobile with a custom sewing theme just for my readers!!  That's right!  Where usually she adds cheerful sea creatures to this mermaid mobile, this mobile includes lovely little spools of thread and scissors, and a mermaid with a vintage vibe holding a ukelele!
From Brightly Hude Home, this description of her mobiles fills you in on the craftsmanship and materials:
"This decorative mobile was crafted using hand-cut, high quality wool-blend felt and has been filled with hypo-allergenic poly stuffing. It was sewn using a combination of freehand quilting, and hand-stitched details. Sequins and beads are used in some of the designs, and are well attached. This mobile hangs from a wooden 10″ embroidery hoop painted with chalk paint, dusted with chalk, and sealed with local beeswax. **Please note, the hoop has the original embroidery clasp."
Her mermaid mobile in her Etsy shop sells for $115, so you are getting one AWESOME prize if you win this giveaway!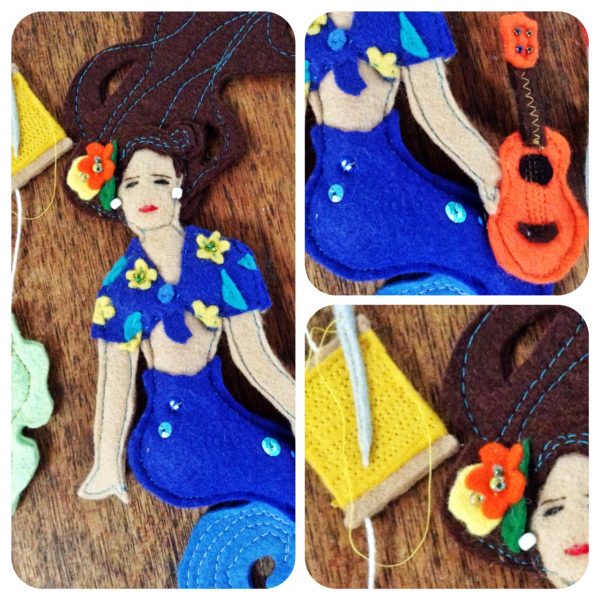 Adalee is a very talented artist, as you can see on her Brightly Hude Home blog.  Professionally trained in the fine arts, she creates both beautiful home decor and also makes amazing ceramic horses (as seen on her Brightly Hude Studio blog).  She's even designed floats for the famous Rose Parade!
She's giving us a special sneak peak of the shop offerings that are coming soon: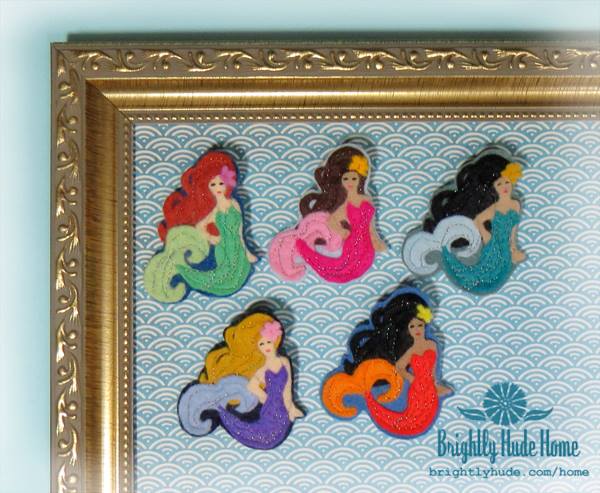 She also has more amazing mobiles in her shop.  My favorite is this one, inspired by the famous medieval tapestry, and the dragon one, below that.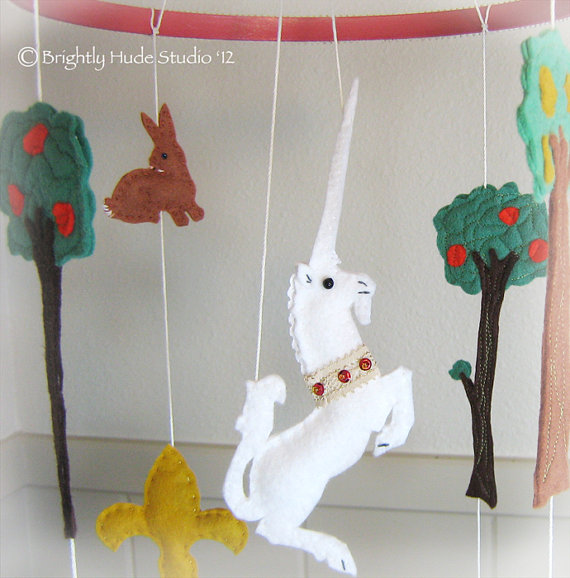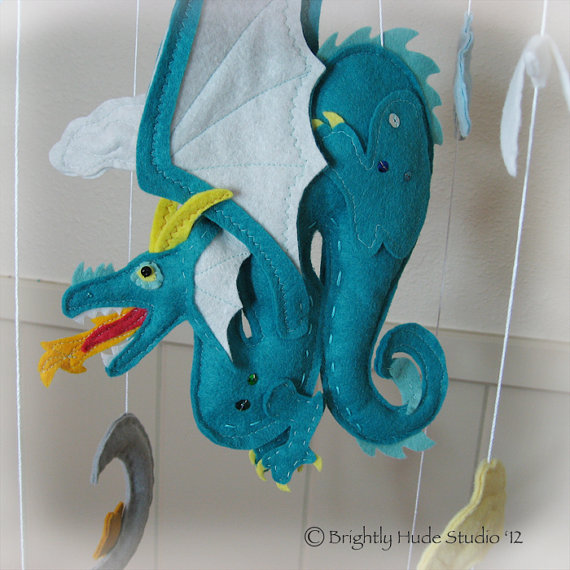 My hope is that you will support my friend in her artistry by visiting her Etsy shop and blog, and passing along the information to your friends.
Special Coupon Code for Readers!
Adalee has very graciously offered my readers a 10% off coupon code good for all the items in her Brightly Hude Etsy shop.  Use the coupon code HISTORY at checkout for the 10% off discount to apply.
~*~*~*~ To Enter The Giveaway ~*~*~*~
You may enter the giveaway up to THREE times, by leaving three separate comments by using the comment form below (sorry, Facebook comments DO NOT COUNT.  You MUST fill out the form with your email contact info).  Here's How:
#1-  Leave me one comment below, telling me your one most favorite item on the Brightly Hude Home Etsy shop.
#2-  Follow Brightly Hude Home on Facebook OR Follow the Brightly Hude Home Blog by adding it to your favorite blog reader or subscribing to it via email by using the "subscribe to BHH" option on the right hand side of the Brightly Hude Home Blog.  You can do both if you want to, but this counts for ONE entry.  Leave one comment in my comments section below this blog entry telling me how you subscribed to Brightly Hude.
#3- Post about this giveaway on your blog, Facebook, Twitter, Pinterest, or any other social media site.  Leave me one comment below telling me how you helped spread the word about this awesome giveaway!
~~GIVEAWAY RULES~~
You can enter a total of three times, by leaving three individual comments using the comment form below.  You must enter a valid email address in the comment form for each entry so I will be able to contact you after the giveaway has ended.
Facebook comments DO NOT COUNT!  Leave a comment on my blog by filling out the comment form below.  Facebook comments are too hard to keep track of, and make it difficult to get in touch with the winner.
This entry is open to USA ENTRANTS ONLY.  I'm sorry, this giveaway is not open to Non-USA destinations.
Comments that do not meet the requirements listed above will be removed.  Each comment counts as one entry.  Entries exceeding three in number by one individual, or entrees done in duplicate by accident will be removed.
The winner of the giveaway will be chosen by randomly.
If you have never commented on my blog or your comment does not appear right away, do not fret!  I sometimes have to manually approve blog comments.  Check back after a little while, as I will approve as I am able to throughout the day.
This giveaway will end at 10:00 PM PST on Tuesday, September 10th.
Good Luck!!