Today I've got some fabulous inspiration to share from one of my favorite vintage finds ever!  This comes from a scrapbook kept by Eva Kaplan- Class of 1927 from South Philadelphia High School.
Here's some terribly adorable photos taken in  August, 1926, with handwritten captions by Eva.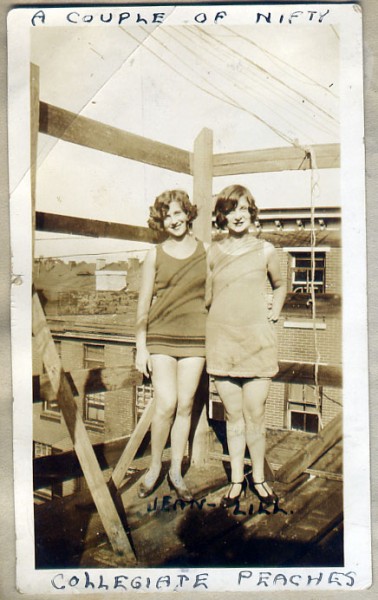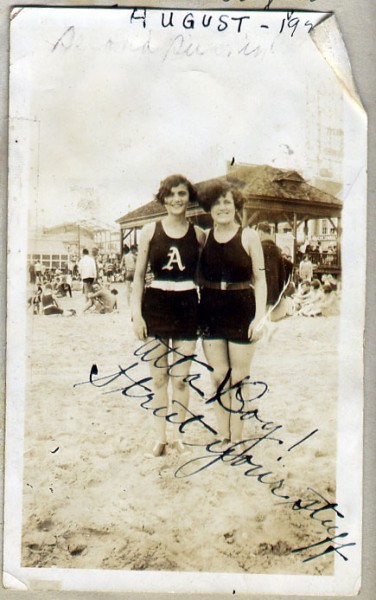 And on the back of this last photo, it says:
Ah, the good old days! Just goes to show  you, our perspective of photos of ourselves hasn't changed much in the last 80+ years!