Outside my normal postings (and yes! I do believe Covid is still a thing!), but we finally were able to visit "The Happiest Place on Earth" for the first time since the Pandemic shutdowns.
Things have changed quite a bit since the last time we went in 2019, and yet, not much has changed at all, really. Here's a few things I thought were worth it, not worth it, and what to plan ahead for.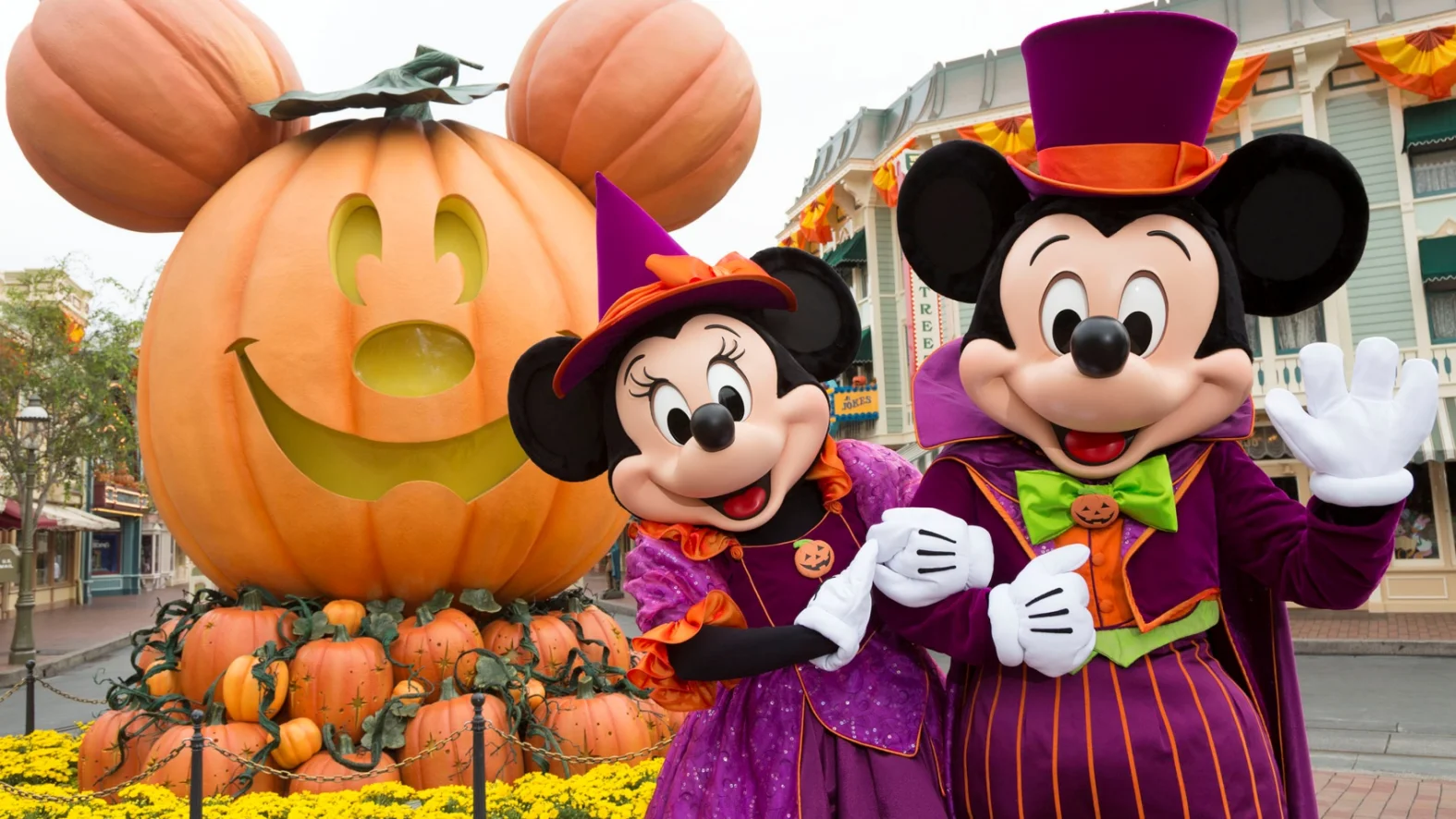 We visited in Early October of 2022. This trip was a generous gift from a family member, and included a hotel stay. We were celebrating several birthdays at one time, and it was the first family trip since pre-covid days. So I *did not* pay our ticket passes, etc (as an indie family business it's usually outside our possibilities!), and yet, I want to share what I think was the most value.
Preface this with… I'm pretty familiar with the park. My grandmother worked on Main Street on opening day in the telephone room with Pacific Bell (with a personal visit to see them by Walt Disney!). My dad's neighbor growing up worked at the park, so my dad fished in the Rivers of America from Tom Sawyer's Island as a kid in the early 60s. Because of "family tradition", and being from Southern California, Disneyland was a regular instillation in my childhood memories. I lost that tradition for a bit starting in my 20s, when it wasn't always possible for me to go. But now in my 40s, we are bringing my little girl there to enjoy the fun when it's possible to do so.
CROWDS!
I thought, when initially planning, that Early October might be less crowded than our last Disneyland trip, which was in November. With the reservation system in place, that means crowds should be regulated, right? WRONG!! The crowds were heavier than the pre-pandemic trip we had made!
Line times for Haunted Mansion Holiday and the big coasters were regularly in the triple digits! Crowds getting through the narrower corridors of Adventureland and Fantasyland were particularly bad. The line for Pirates wrapped outside the front archways, up over the bridge, and back towards Haunted Mansion. It was brutal! If we went again, I would suggest sometime in the Spring.
Our trip in May pre-pandemic, during a weekday, was relatively empty. I'll take my chances with rain and suggest we head on over to the parks in Spring, outside of any type of holidays. Be aware that a lot of older rides shut down in the rain (like Small World, Alice, Tea Cups, Jungle Cruise), if you decide to go during a rainy season. We got kicked out of the lines right at the front a few times during some unexpected October rain during our trip.
Also be aware that California Adventure closes at 6pm on nights when the Oogie Boogie Bash takes place. That is a ticketed event and not open to the general public.
Fast Pass is Gone. Now What?
In place of Fast Pass there's a new thing called "Lightning Lane." At the time of writing this, Lightning Lane is an additional $20 per ticket, but it does not include all the same rides as the free "Fast Pass" did, and you do have to pay extra for things like "Rise of the Resistance" or that Cars Land ride I'm blanking on (I still haven't made it on either of those).
Is it worth it? Well, it really depends on your family! We had them with our tickets, as our package deal included the option for it. But, having a small child that didn't meet height requirements and isn't ready yet for roller coasters, we only used it twice in three days. For Small World, and for Haunted Mansion Holiday. It was really only worth it for the Haunted Mansion, and the Lightning Lane reduced our wait from about 80 minutes down to 15 minutes. Small World's line was small (yuk yuk) all day, so although the line was faster, the standby wait really wasn't much longer. Maybe ten minutes more. So we basically just used the pass because it was available.
If we did it again, I'd save the cost until we were all able to enjoy the thrill rides. If they added it for more kid-centered rides like Jungle Cruise or Peter Pan, we'd be much more likely to add on the cost.
Hotel Perks
We were very fortunate to stay, for the first time, at the Grand Californian hotel, just a few minutes walk from the parks. We had a Club Level room, which was amazing, and included a nice spread of food all through the day. Again, this was a family trip, and gift, but staying here was on my bucket list, and I'm so excited we got to "check" that box.
Is the club level worth it? It certainly was for our group. We ate pretty much all our meals here, even if that's not *technically* the reason for the food spread. Don't expect plated meals- it's all finger foods, mini sandwiches, etc. But the spreads are pretty darn impressive. We may have been getting tired of carb-heavy snacks, but I have no doubt that it saved us money in the long run. Plus, being with a small kid, it was easy to pop back for a rest and snacks before switching parks or heading back for round 2 around mid-day.
You'll need to offset the number of people in your group per room to see if the value is there that you need, but with four in a room for us, it worked out great. Be aware that there are times when there is *not* food, as they clear it out to bring in next spread. At night there are desserts only, so if you wander back at 8pm and expect to have savory snacks, you'll not find them (at least when we were there). By the end of our stay we were ready for "real food", so ate out twice. So while it can certainly substitute your meals, you might want to budget for more food. The lines at Downtown Disney were very long for dinner, and the reservations at the hotel filled up, so plan ahead (not like we did one night where we were scrambling for food when everyone was starving).
If Mimosas or Wine is your jam, this is included in the Veranda Lounge at the Grand Californian. Our party who did partake did leave a tip when buying alcohol.
One of the servers, seeing our girl was Princess obscessed, went in the back room and came back with THREE signed black and white princess photos for her! We left a tip for that, also, since that was nothing we had never experienced before and it was an extra kindness.
What about deluxe view? Now, this, in my opinion, was NOT worth it. We had a view of the pool, which was *meh*, because it also involved a lot of loudness. There was some sort of party somewhere, and the yelling lasted until around 2am. And the Oogie Boogie party was on while we were there, so it was quite loud and echoing, especially for early nights with kids. So I would NOT do the view upgrade again. If you are out until the parks close at midnight, this might not be such a big deal to you.
So yes on Veranda Room (Club Level), NO on room with a view.
By far the BEST perk was the 1/2 hour early entry to the parks. We managed to only get in that early one day, but I will say, if you've got littles, that half hour avoiding the crowds at "rope drop" were 100% worth it to get most of Fantasyland out of the way. We got straight in line for Peter Pan with 10 minutes before the regular opening, and our line was just 20 minutes, where it regularly goes about 1 hour. The second morning we didn't make rope drop, but we got through Alice in Wonderland in 15 minutes, then headed to Pirates, which was also just 15 minutes. In busy season it's TOTALLY worth it to go early. Plus going early means less people breath in rides earlier in the day, if you're concerned at all for health reasons. Win/Win!
Best Value- Bibbity Bobbity Boutique
Other than the hotel club level food, our best value was something you wouldn't normally expect! With Disneyland souvenirs regularly running $25 or greater, the unexpected best value for us was the Bibbity Bobbity Boutique experience for my little girl. I had to stalk the website regularly for a cancellation, but snagged one finally with just a few days to go before our trip. This books up FAST, so if you want this for your tiny prince/princess, don't wait until you get there or you will be disappointed!
One way to save on this is to buy your Princess gown ahead of time. I bought ours from Trish Scully. She wore the "Ice Queen" dress, which was on sale for about $45. When we arrived to check in, there were two walls of princess dresses on display, plus a rack of other dresses that little princesses can chose from as an add-on, or with a package that includes the dresses. Our $45 Elsa dress was almost identical to the $350 deluxe Elsa dress on display. So if you're looking to cut more corners, buy your princess her dress *before* the park. We like Trish Scully because they don't use scratchy fabrics and don't skimp on fluffy layers.
We bought the "cheapest" package at Bibbity Bobbity Boutique, at around $99. This included a princess makeover with makeup, face jewels, hair ornament, and a bright pink ponytail (you get to choose the hairstyle from a chart). After the makeover was finished, you get a tee shirt (they substituted Minnie ears for us, since the tees were sold out in her size), a princess sash, and a string backpack that was full of what they used on her- a hair brush, an extra ponytail band, nail polish, a basic makeup palette, extra face gems, shampoo to get the gel and glitter out, and a face wipe. Considering how much each of these things would likely be individually, I felt we definitely got our money's worth, plus she got all glammed up! I made sure to leave a tip for the hairstylist also (not included in the $99). They were so sweet, and even my shy girl got a kick out of it!
If you do it, try to book it earlier in the day so your princess has time to enjoy the park in her new look! Our appointment was at 1pm, which gave enough time to get in the short Fantasyland rides in the morning, back to the hotel for snacks (aka lunch), and then back for her appointment. This was our family's big "splurge" at the park, but in our opinion, it was 100% worth it. Allow probably 40 minutes to an hour for the whole experience.
What Else to Do With Littles?
After you've exhausted Fantasyland and the Jungle Cruise, what is there to do? Well, if your feet still have energy, you can certainly go over to the Pirate Cove (previously Tom Sawyers Island), and let them run off steam.
We made sure to go with the flow, and because of this, got to hear some GREAT bands play. My little girl was starstruck with Mary Poppins dancing to the Pearly Band! We heard the Disneyland band in Frontierland. We met Captain Hook, and we did survive the hour long line to meet and greet princesses. We even met Moana wandering by the Alice in Wonderland! We came across Mickey, Minnie, Donald, and Goofy, one morning right at the entrance. She *loved* Minnie's cat costume!
This time of wonder doesn't last long, so take in all the extra sights, color, music, and characters while they still love it! Even looking in shop windows and seeing the decorations was exciting.
An autograph book was a big hit, so she can look back on the signatures of her stars. And we played the organ in the Penny Arcade, which was quite fun, and it's been there since 1955. Since I'm a vintage Disneyland nerd, that was fun.
So… Did You Get Sick?
*Updated* YES, we did get sick! I'm not sure if we picked it up one of the last days there, or if it was when we got home. My money's on the post-Disneyland thrift store trip. One of us showed symptoms one week after we got home. Others in our party who don't live with us did not get sick. Wait a week until you think you're clear. It wasn't fun AT ALL!
Going in I 100% expected we would contract Covid, with the crowds, the food spreads out for people to serve themselves, the hotel, the ride lines. Miraculously, our family didn't get sick.
I'm not a doctor, so I'm not giving any medical advice.
Here's just what we did. Everyone is different. Some people aren't concerned at all, but some are very concerned and wary (and we had the latter in our party).
What we did was make sure no one was exposed before we left. We minimized outings the week before we went. We all had hand wipes in our pockets or purse (minus the smallest). Disneyland had hand sanitizer in many areas, so we used that generously. We made a "family plan" beforehand.
We will ride most rides early in the days before crowds, and take breaks when it gets more crowded.
We will wipe our hands after rides or touching public spaces.
We will use our masks in public restrooms and indoor lines (have a cute, fun, mask for littles. Mine WANTED hers because it had rainbows and was like an accessory).
We won't hang from bannisters, put our mouths on things, or sit on the floor (for the littlest, obviously)
*If* you do this, make sure everyone is on board. Be open to conversation and suggestions. Everyone has a different comfort level.
If you are still hesitant around crowds (I was before this), know that almost no one wears masks anymore or uses the provided hand sanitizer. There is no social distancing in lines anymore. It's very much back to the way lines and crowd control were before Covid. It wasn't uncommon to only see one other family masked while in very long lines.
At this point in California it's a choice, so be aware that it's not common to see people masked. Kids sitting on the floor, hanging on things, putting their mouths on bannisters, parents picking their teeth and then touching stuff- you see it all while in lines. I don't like to get sick during non-covid times, so limiting touching was pretty normal for us even in the "before times".
It's harder with kids, because they forget or want to do what other kids are doing. Keep it fun and keep it a group effort so they don't feel like "why do they get to do it". In the princess line, for example, she was getting very tired and other kids and adults were sitting on the floor or climbing on bannisters. I leaned against the bannister with my legs extended, and she leaned on me, or I picked her up. Group plan without judging others is good. Kids can be very vocal and expressive, so we did have to keep reminding that this is just what *our family* does, and they do what their family does (without judgmental tones).
Obviously, even with precaution, sickness can happen. So do your best, but don't be surprised if it doesn't work. No medical advice, just sharing what worked for us.
I hope this little round-up is helpful for your trip planning! I searched the internet for some of this information before we left and came up empty, so hopefully my experiences will help you if you had similar questions or concerns. Have a wonderful trip!