I've seen a lot of fun Instagram challenges going around the last few years.  They are so fun!  So I got to thinking what sort of challenge would really inspire ME and get me motivated creatively!
The answer is obvious. COSTUMES!
And so I created the November Costume Design Challenge!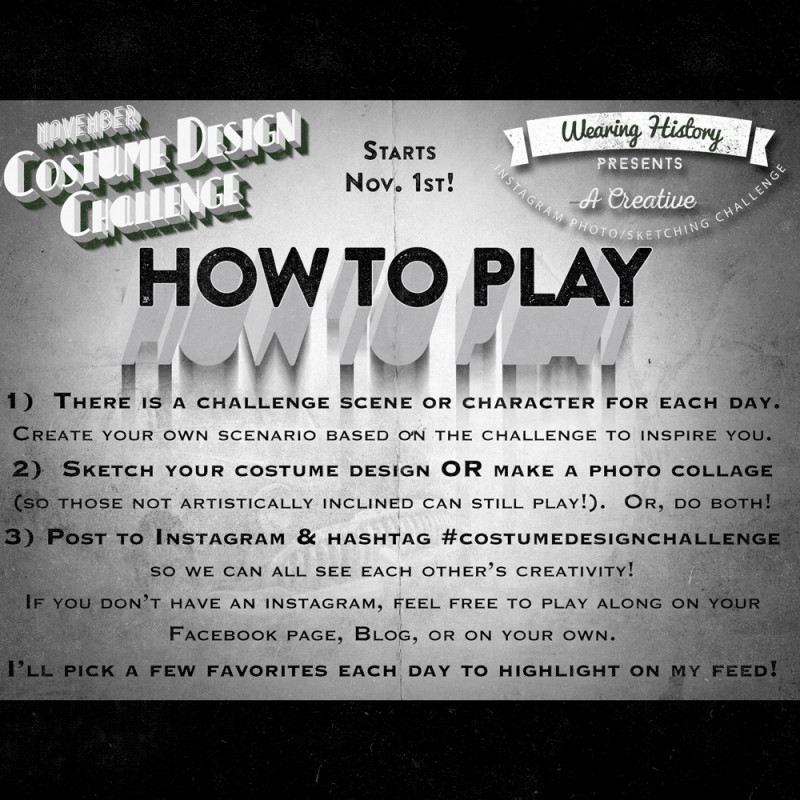 You can be inspired by ANY TIME PERIOD from Historical to Vintage to Modern.
For sketches- use your favorite medium.  Pencil, pen and ink, marker, watercolor.  Whatever you want to use, use it!  Make your own costume design.
For photo collages- find images that are inspiring your look.  This can be scenes, colors, feelings, historical or vintage looks.  Costume designers often call these "Mood Boards."  So we'll take mood boards, too!  I just ask that you remember where you originally found the image so the source gets credited.  For example, don't just say "Pinterest."  When you're on Pinterest, click through to see where it was originally shared.  There are many apps out there for photo collages.  I've been using "Layout" by Instagram, because it's free and ad free, but if you have a favorite layout app let us know in the comments.  Select several images that inspire you and create a collage.  Don't just pick one image- we want to see an overall feel and idea behind your collage.
This is YOUR design challenge.  I know we all love classic movie costumes, or current movie costumes, but I don't want to see you reposting images of other current costume designs or blogger or celebrity style. This is an opportunity for you to flex those creative muscles and make something your own!  If you're not a sketcher, go back to those original period sources and let's see those images that inspire you rather than a modern costume designer's interpretation of the past.  This is for you designers, or for those of you who want to learn to design :)
Although this is designed specifically for Instagram, I wanted others who are not on Instagram to be able to play along.  You can also play along by posting to your facebook, blog, twitter, or just do it on your own.  On Instagram it will be the most apparent and easiest to follow because of the hashtags, but don't let that stop you from playing if you don't have an instagram account.
To play on Instagram, make sure you follow my Wearing History Instagram.  I'm going to have the very hard task of picking just a few of you to highlight each day!  And don't forget to hashtag #costumedesignchallenge when you post so we can find you!
I present…. THE CHALLENGES!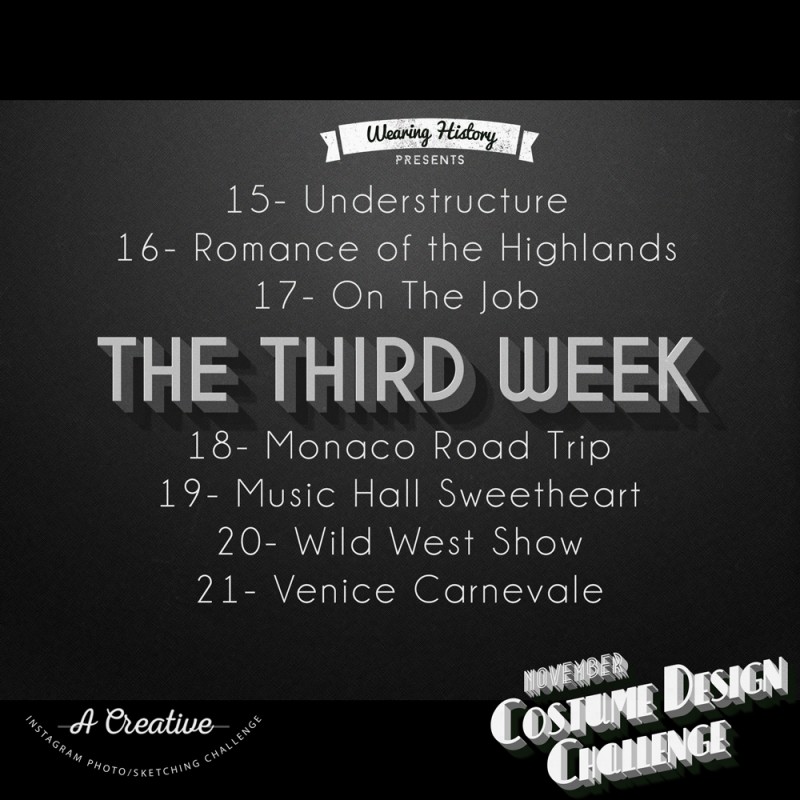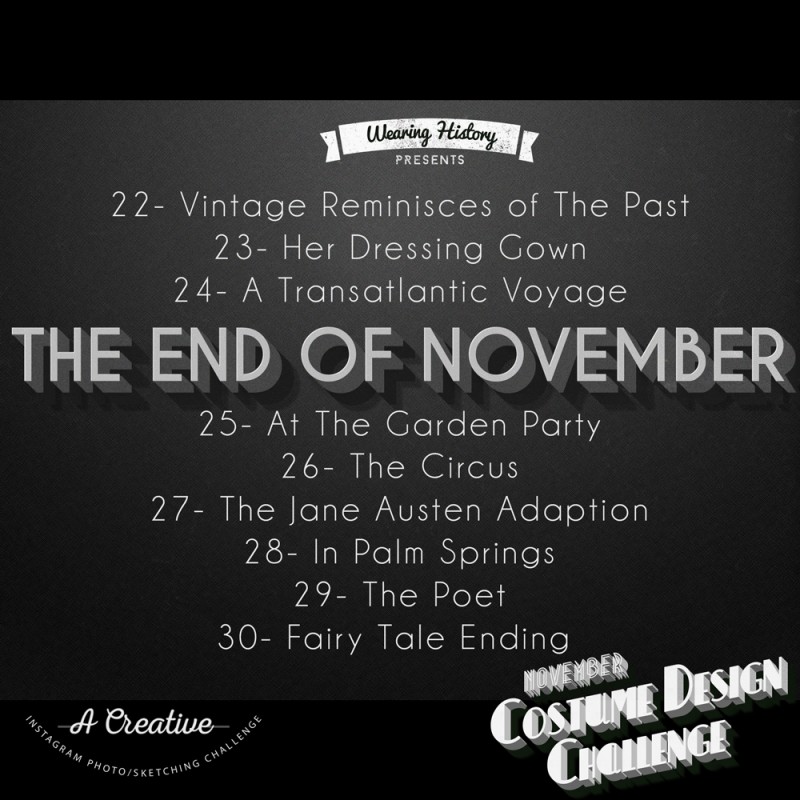 Feel free to use and post any of these images on your social media.  It would be awesome if you give me a shout out at @wearinghistory on instagram when you post so folks know where to find the challenge info.
Hope you play!  And HAVE FUN!