My husband and I escaped for a few days this weekend.  Finally things had slowed down a bit, and we both really needed a break.  We got a really good deal on a hotel, so we were off!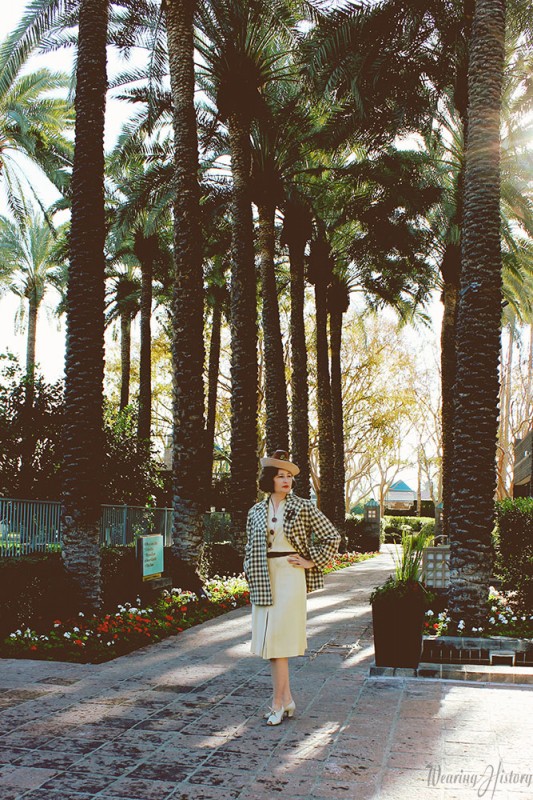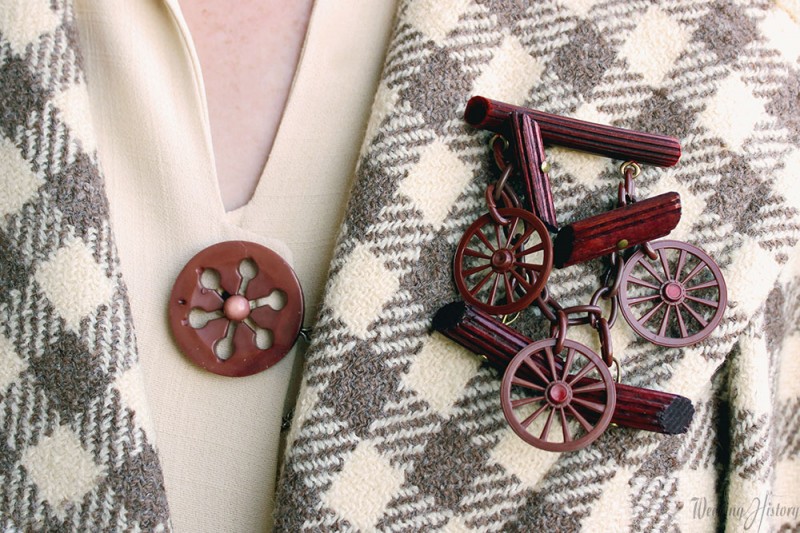 For once, every single thing I wore was vintage.  I didn't make a one thing I wore!  The dress has the most incredible snaps down the front.  They immediately reminded me of wagon wheels, so I had to wear my wagon wheel brooch!
I love 1930's through 1940's desert style fashion, so I brought this outfit with me to try to emulate the feel of one of my favorite fashion shorts-  Fashion Horizons, from 1940.  1940 was a good year for fashion in America.
 Hope you had a wonderful holiday, and Happy New Year if I don't check in before then!
xo
Lauren