Finally continuing my Costume College posts-
Saturday I had several classes spread out again, so was not able to socialize too much.  Here's some of my favorite snapshots from Saturday during the day.  Ginger of Scene in the Past did camera duty for part of the day, as I was in class.
Saturday seemed to be all about the details- which was perfect, because I love nerding out over the little fiddly bits and perfect accessories.
Merja's beautiful fan (Before the Automobile)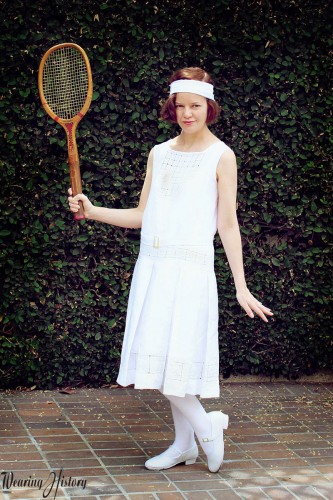 Katherine's incredible drawn work 1920's tennis dress. (The Fashionable Past)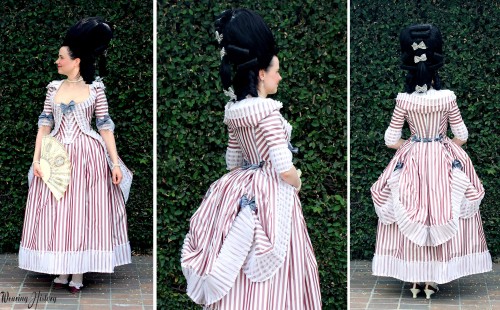 Merja's incredible striped dress.  She's a costuming rock star.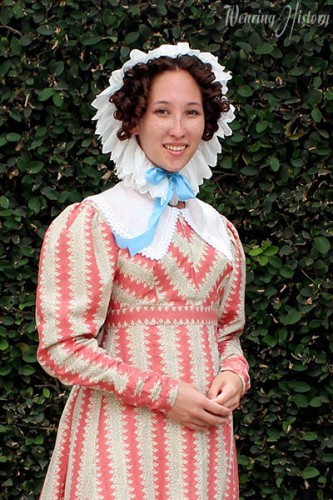 Samantha's fun 1820's dress. (The Couture Courtesan)
Shoe love!  From left to right:  Ginger, Samantha, Merja.  Merja made her stockings, too.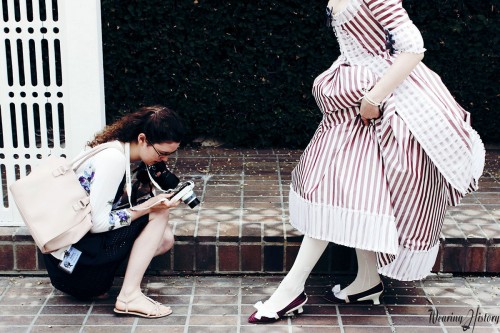 Aubry (A Fractured Fairytale) documenting the shoe and stocking love.
Merja's lovely wig, which I heard through the grapevine, was styled by Kendra (Author of the new 18th Century Hair book).  And Ginger in the background.
Next Costume College post will be the Gala!