Howdy, Everyone!
I'm back from a 10 day trip visiting family on both my side and my husband's side in Missouri.  Now I'm back at it and I have two very important questions for you!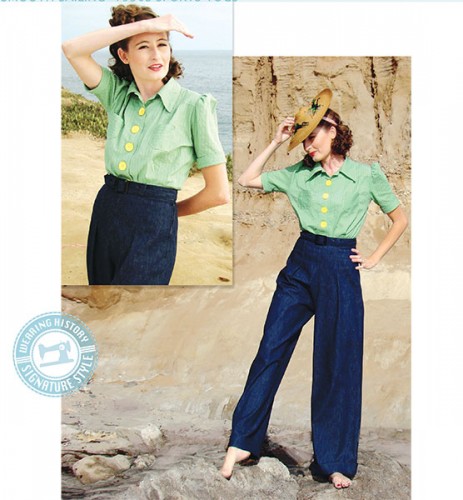 My first collection will include the Smooth Sailing trousers in a dark denim.  Very similar to the photo above, but no belt.
I need to know the following, so please help me out by submitting your answer!  The one with the most replies will be what is made.


Because vintage style trousers have a longer rise (crotch length) than modern trousers, I also need to know the length you need from waist to hem. NOT the inseam length. I need to know the full length from your natural waist to hem.
Please add your selection and share with anyone you know who would be interested in buying ready made vintage style trousers!
Thank you!