This is an exciting and still a hard post to write.  I have these dreams inside of me. Dreams I feel were instilled by God- things I know were given to me as a passion.  Things that are not yet created.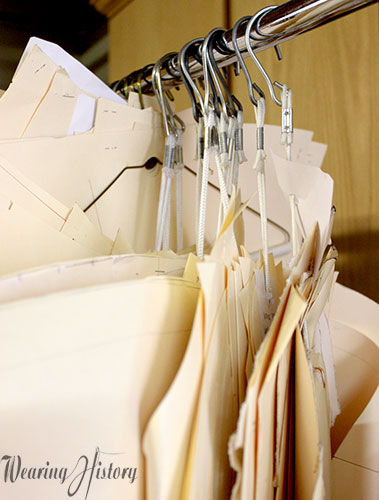 Every step along the way has been planned.   There are amazing things that have come through the journey.  I've met amazing people, I've learned new skill sets.  I have found out so much information that could not have been instilled by a college degree, but had to be learned in real life and not in the school room or learned by word of mouth.  I've had failures, successes, disappointments.  I've had fun, I've had times I didn't know if I could continue or thought I'd have to give up.  But I KNOW now that all were at their good and perfect time- every rock along the path was planned out for me.  Every thing I thought might have been a stumbling block, an unplanned trail, or things I'v just pain failed at have been used as learning tools to create a better me and define my vision and purpose.
There are some people who were given a passion since they were young.  I was very lucky to be one of those people.  I always knew I wanted to be a designer.  As far back as I can remember, I've wanted to make clothes inspired by the past.  I designed for my dolls.  I designed for my cousins.  I designed for myself.  I moved beyond scotch tape and staples to real needle and thread, and then to real sewing machine.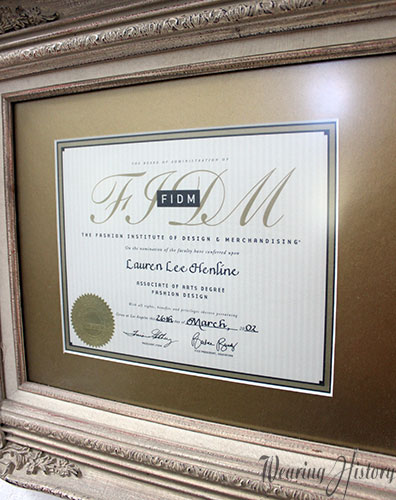 My passions led me to study Fashion Design, where I obtained my degree in hopes of doing costume design or vintage inspired clothing.  And now, as you all know, I have a sewing pattern line inspired by vintage originals.
I've studied vintage fashion since I was 14 years old.  My mom would drop me off at a community college, where I'd research off of old microfilm all the original periodicals of the New York Times, and pour over reference books- making sketches and taking notes.  I started collecting vintage clothing around this time, too.  I'm thirty three at present- making it nearly twenty years since I found my passion.
Along the way I've done custom design work.  I've worked doing independent film as a stylist or designer.  I've worked in costume shops for theaters like the La Jolla Playhouse and the San Diego Opera as a stitcher and First Hand.  I've applied my school training and my personal study to home sewing patterns, making it so new people can discover old styles for themselves.
But my real passion is, and always has been, to be a designer.
That is why, after five years of making Wearing History Patterns, that I've felt like my combined experience from all the avenues I've walked along to get to this point, are pointing me towards finally trying to fulfill my true dream- to launch my own line of ready to wear clothing inspired by original historical fashions, especially of the 1930s through 1950s.
I have been waiting- like a caterpillar morphing into a butterfly. It has been so hard to be patient.  But I truly feel like all things are pointing towards my ultimate goal- that God has really given me a passion and purpose and the talent and desire for a reason.  I feel like this is what my future is supposed to be.
Have you ever poured over old catalogs and wished you could buy the clothing in them?  Have you scoured for the original vintage clothing in those styles, only to find them either damaged, delicate, or in the wrong size?  Wouldn't it be wonderful if they could make a comeback?
I think by now you all know my aesthetic and fashion and what to expect from me and my work- I adore original period fashions.  But my heart is taking those fashions and sourcing the fabric trims, and fit to make them unique and new but still true to the era in which they originated.
My dream is to make vintage inspired clothing that can be worn every day.  Clothing you don't have to save for a "special occasion."  Clothing that makes you happy, and blends in to everyday life, but still reminds us that there's no reason that "people had to dress better back then".  We can embrace it now!
I am so passionate, it's hard to put this into words- I wish I could just hand you what I feel and know in a little bottle, so you could understand more clearly.  But that is what I really hope to do in the future, in term of clothing delivered to you, designed by me.
I'm passionate about the garment industry's revival here in the United States.  For that reason, I have sourced and spoken to and toured a local place here that is family owned and creates job in my local community.  I have toured the facility, talked at length with them about my vision and shown them examples of my work.  They are as excited as I am.  I am excited about supporting a true local industry that is living up to all requirements and regulations here in our country.  I want to do this right, and I want to make sure what I give to you is something I ethically believe in, because I believe in production in the United States.
Here's when it comes down to brass tacks- I am currently getting my garment credentials to pursue this in my state (which has regulations that many states in the US do not have).  I want to make sure this is done RIGHT.  In the upcoming month or two, expect to see a lot of questions from me, as well as updates of this process.  I have passion and vision, but it's ultimately up to you, my blog readers, friends, and customers, to make this work and survive.  I'm putting my dream out there, I'm putting my talents to where I feel they were meant to be, but ultimately if it's not what YOU want or need, it's not going to happen.
When I've got my collection finalized, I'll be linking to my campaign on Kickstarter.  All the details are yet to be configured on details of that- but our community will decide if this is a viable dream- if you believe in it, it will happen.
I am so blessed by all of you.  I hope you know how much I appreciate all the love and support I've gotten from you over the years.  I am so excited for this new chapter, and I hope you are, too!
Lots of love,
Lauren