Hello!
Today I have a few lovely images from 1908 from a great bound French fashion magazine I came across last year called Mirror Des Modes.  Although I am far from fluent in French so cannot translate for you, I think these photos themselves are inspiration for the "How-To" of the Gibson Girl look!  And fear not!  Looks like these ladies used switches of hair and hairpieces to achieve the look, just like we would do today (though they were real human hair, most likely, or another natural substitute- not the plastic like we have today. Note to self: research false hair.)
If you have a go at any of these styles, please share your photos!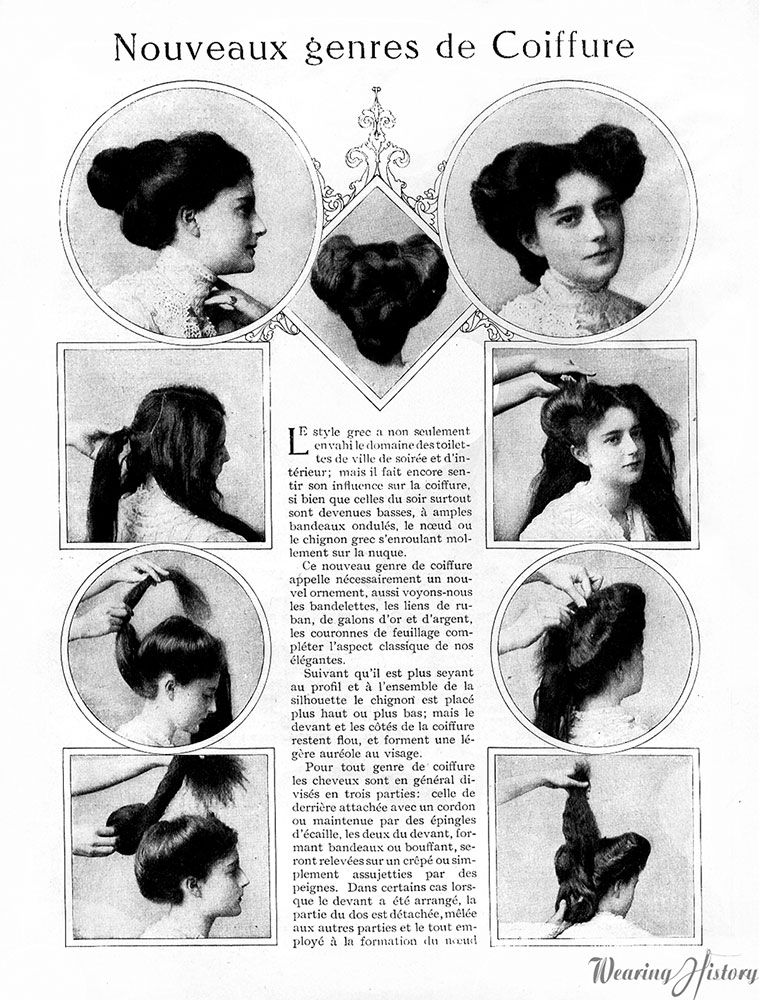 For more images from this magazine, click here to see previous posts.
xo- Lauren