Wow! It's been about a month since this event! How did that happen?  Well, I'm a bit late, but here's my favorite photos I took at an annual event in San Pedro, CA, at Fort MacArthur Military Museum.  This event is called The Great Los Angeles Air Raid and is a WWII themed dance and re-enactment that happens once a year, commemorating the time during WWII when they believed they spotted foreign aircraft over Los Angeles. Panic broke out, and in the end it was a weather balloon (or a UFO, depending on who you ask). You can read more about the real event here on Wikipedia.
This was my first time donning a real WWII uniform.  I was fortunate enough to come across an original British ambulance driver's uniform. I guess you can tell where some of my heritage is from, as it fit me to a "t"!  We couldn't find a helmet, and finding other parts of this uniform is proving somewhat impossible, so my husband and I made the hat to go with the jacket by looking at real WWII photos of women ambulance drivers.  I actually also have the matching overcoat, but for once this event was too warm to need it!  We all usually freeze at this event!
Here's some photos of friends and I at the event.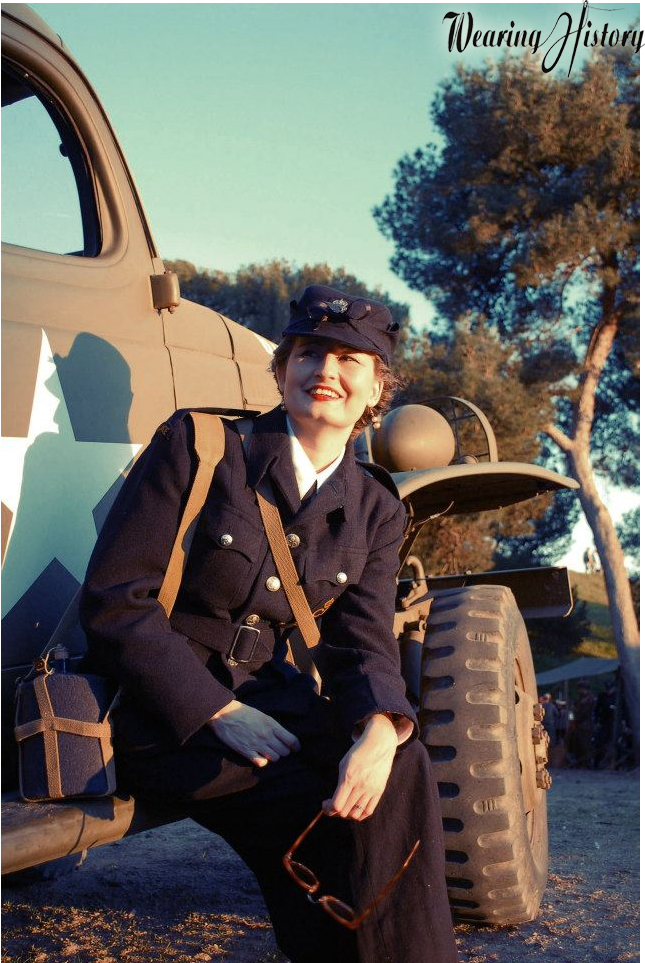 Hope your week is going wonderfully!