Hello all!
I've not posted a blog for a while, but I did want to post a blog to let you know I'm still here (thankfully), and let you know what I've been up to these last few weeks.
Firstly, we wrapped up working building Yoshimi Battles the Pink Robots at the La Jolla Playhouse, and I was just getting back into my self-employed groove with Wearing History when I got called back! I'm not working as a first hand at the La Jolla Playhouse/UCSD costume department! Totally fun, and I'm SO thankful for this opportunity.  I had starting doing Wearing History full time after I was laid off from my last theatre costuming job, and it had been several years until a new position showed up.  Now, like most theatre work, this isn't going to be a full time job, but I'm So thankful that I have it!  It's mighty nice to get a paycheck every week with taxes already taken out, and it's helped out our finances tremendously.  It's quite a struggle to try to be a one-woman self-employed show and make a profit! So hurrah for that and the good blessing it's bringing for now.  I'm very excited and thankful for the opportunity.  But not to worry, Wearing History will still continue, it just might be a bit longer between posting of new products or creating new patterns.  Thankfully I'll still have one day a week to fulfill orders and do work on my own business, so I'll still be here!
Secondly, I have some scary news.  This weekend we were involved in an accident on the freeway late at night.  We had spent the day visiting friends, and were just coming home from a Christmas party, when we were rear ended on the freeway by a driver, who we believe was intoxicated, who says she fell asleep at the wheel.  We were going 60, so she must have been FLYING.  We had borrowed my cousin's truck, and we truly think that's the only reason we're still here.   I guess God isn't finished with His plan for our lives yet!  If we had been in my car, we would have probably not been here any more.  The other driver's car is completely destroyed and she most likely totaled my cousin's truck.
SO… my husband and I are both home from work today, nursing our sore bodies, and getting medical treatment from our doctor, to make sure all is well.  We are SO FORTUNATE that all who were involved in this accident were able to get out of their cars and walk, with no broken bones.  We were hit pretty hard, so our bodies hurt pretty bad, but it could have been MUCH worse. We're just thankful to be alive.
I keep having this scripture speak to my heart:
For I know the plans I have for you," declares the Lord, "plans to prosper you and not to harm you, plans to give you hope and a future. 12 Then you will call on me and come and pray to me, and I will listen to you.

Jeremiah 29:11-12
So please, I beg you, especially in this time of holiday parties but always, if you have been drinking, or if you notice someone else is who is getting in their car to drive- stop them and stay where you are!  Likewise, if you are too tired to drive, PLEASE stay where you are.  Don't risk your lives and the lives of others.  YOU ARE RESPONSIBLE FOR YOUR LIFE AND THE LIVES OF OTHERS.  We had such a close call, and we're so thankful to still be here.  We haven't seen the police report yet, so we can't say with certainty what was the cause, but I can tell you that, regardless, we're just SO thankful to be alive.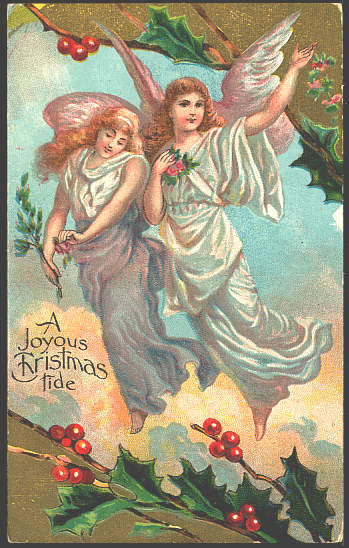 I wish you a blessed and SAFE week and holiday season.
Much love,
Lauren