Hello,
Apologies for the lack of posts lately.  As you know, I've needed to take a break from the blog and shop for a while.  While I mostly post about vintage and costume related fashion and history on this blog, I wanted to take just a moment for a bit of a more personal, "real life" post.
I have noticed several bloggers have been much more open about their personal challenges and struggles as of late.  I think this takes a tremendous amount of courage, and I applaud their openness and frankness.
I feel a big shift in my life at present.  I know this place is for fun stuff, where I post things that inspire and create, but I am going to take a moment, in frankness, to talk about other "inspiration."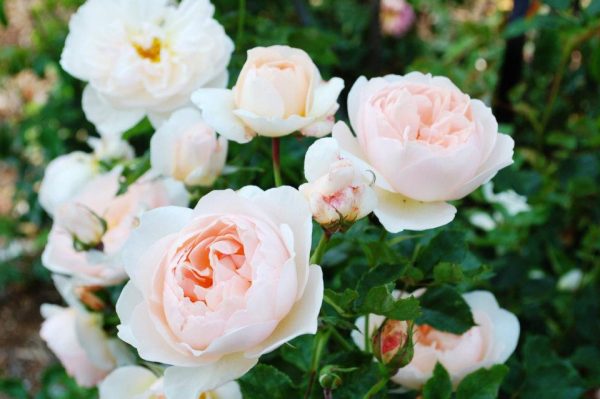 Usually we are our own worst critics, and in a place like the blogging world, where many different people often meet and correspond in some form or another- be it commenting, posting, etc, we can sometimes feel a sort of pressure or expectation- whether implied in verbal form, or self imposed.  I want to take a moment to just express my personal thoughts on that matter.
We all come from various walks of life- some who read this blog may have little to no interaction with a "community" of those who do history, vintage, or costuming.  Some have come from other avenues- gothic, punk, etc, some from re-enacting, sewing, costuming, vintage.  Some way or another we all stumble across blogs and communities where we find others who share these interests.  For one reason or another, many of us come out of another sort of life- whether we were modern and found vintage or historic costuming through a friend on online forum, whether we fell into another subculture entirely.  I want to express my sincerest desire that no one would judge themselves or another based on interest or appearance alone.  I strongly feel that no matter our current perspective on clothing, culture, or interest, that we should be kind and accepting.  I do not believe there should be tiers of how strongly we are involved in a scene or interest.  That said, here are a few things that I, personally, have learned and am continuing to learn, and apply to my personal life.  Perhaps you do not struggle in the same areas I do- all of us have our own personal challenges, but I would like to offer hugs and prayers to those who are struggling in some point in their lives at present- whether emotional, physical, or other.
So that said, here are my top things to do for health and happiness.
1- Eat regularly and healthy.  This is a challenging subject for many, since there are so many different perspectives on food and such.  I have to make very clear, my view of this has nothing whatsoever to do with weight, dieting, etc.  I just find I need a breakfast before starting daily activity, preferably some sort of fresh fruit or juice and protein.  I'm also trying to stay away from foods with a lot of artificial preservatives.  When I keep diligent, that's when I feel my best.
2- Seek doctor's care.  If you're not feeling well, don't put off going to the doctor.  Fear of expense or of what they will say is much worse when put off than if you go at first.  It could be something simple that makes you feel poorly- and going earlier will help prevent something bigger later on often times.  This applies to mental health as well- be honest with where you are, and do not be afraid to seek help and get emotional support of friends.
3- Step back from all engulfing hobbies, and try to limit your work time to when you are at work.  We all need healthy balance in our lives.  If you find you wake up and go to sleep thinking of the same thing, not only can your loved ones be neglected, but you're often neglecting your essential needs.  Do not be so "driven" that you forget the things you need for a healthy, happy life- including giving yourself some down time, where you can do nothing- even if it's just 10 minutes squeezed in here and there.
4- Try to spend a little bit of time outside every day.  I realize that this is not possible for everyone, but if you can, spend some time outside, even if it's just sitting in a chair in the sun (or shade) reading a book or drinking a cup of tea.  The outdoors does wonders for your health and mood.
5- This is perhaps a harder one, but try to step back from unhealthy relationships.  Be realistic in your expectations of your friends and family, and remember that it is equally important to give and to receive.  Also, if you find yourself being overly critical of people (either other people or yourself)- give yourself a "heart check."  Remember, no one is perfect, and focus on the positive of your qualities and the qualities of the people around you.  I know we're surrounded by fashion critics (both those we know and in the media), but remember- clothes are not as important as people. Period. I've also found that we can get into unhealthy relationships with ourselves.  Don't be too hard on yourself. Easier said than done, but remember that YOU have a purpose, whether or not you're aware of it yet.
6- Remember, there is a difference between "constructive criticism" and "destructive criticism", and for every bad thing someone may say, there's often more than double the good.  I think online communities are so terrible about tearing each other down.  Ignore the negative, focus on the good things people have to say about you and what you do.  This is true of others as well.  Be more interested in the good things happening than the gossip and negativity.  Drama is bad news- try to steer clear of it, even if it's a "morbid curiosity".  For people who are very self driven, criticism can strike a hard blow- especially since we are often acutely aware of the problems ourselves.  And don't forget Thumper- "If you don't have something nice to say, don't say nothing at all."
7-  Try to spend some time thinking of nothing but a higher purpose.  I realize that not everyone feels this way, but for me some prayer and meditation on my faith helps me to realign my world view.  We humans are funny creatures- we often put ourselves and our feelings at the center of our world.  Take a moment every day to think of the grand scope of things.  Every person through time has had their equal share of challenges and triumphs.  Set aside the self and focus on other things.  For me, this is best done outside. Seeing nature and the big sky reminds you of how large the world really is, and while we each have a role to play, try to spend some time dwelling on the glory of creation rather than the internal.
8- Beauty is most wonderful when it comes from the inside.  Dressing up and clothing are great fun (that's why I started this blog), but let your outside shine from the beauty you have inside, rather than dressing one way and expecting that to transform you.  I think the current ideas of beauty are somewhat backwards, personally.  Many think that you dress your best makes you feel your best- but remember, you are equally you in sweat pants and a pony tail as you are in a gorgeous dress with your hair all done up.  Find your personal beauty inside of yourself- clothing should just be an accessory to what you already ARE- and happiness inside is the best portrayal of the self- far above clothing.  By all means, dress how you like, but remember the old adage that "clothes do not make the man."
9- Explore new possibilities in the world.  There are lots of things out there to be interested in, and if something interests you, learn more about it.  I'm currently learning more about gardening and I absolutely love it. It gets me outside, I spend time caring for living things, and it is fun and interesting to have something new to learn about.  I'm also reading about the history of the English cottage.  Both of these have little to nothing to do with historic fashion, which has been my main interest since I can remember.  And you know what? It's REFRESHING to have something new to do and learn about.  Don't worry if you don't know anyone else that is interested, or knows how.  We have so many learning tools out there now with the internet and books, etc, and it's fun to find a hobby you can do on your own, or find a way to meet new friends.
10-  Be an individual, but remember the world is composed of MANY individuals, and they are all equally important.  In the bible, it says "A new command I give you: Love one another. As I have loved you, so you must love one another." (John 13:34).  I love this verse.  It doesn't say "Just love others who look like you." or "love others who think like you" or "love others if they love you back."  Remember, every single person you interact with is an individual with problems of their own, lives of their own, and loves of their own.  Treat others as you would like to be treated, even if they don't return it.  And by love, I don't mean romantic or emotional love, but active love and kindness.  Who knows, that lady at the post office may really be having a wretched day.   You may be irritated to be in line, but think of having to deal with a never-ending line of irritated customers.  Smile, love on people whether or not you're of the same mind, background, thoughts, or whether the like you back.  It's amazing what it will do for morale.
So that's about it, but I had been wanting to share these thoughts on my blog for a while.  I realize that everyone is different and has different takes on everything, but these are my personal thoughts.  Now, go encourage each other, and love on yourself. Remember, there is a difference between taking care of yourself and being selfish (should that have been #11?), so don't forget to nourish your body and soul so you can, in turn, do the same for others.  We cannot give much from an empty vessel.
Have a blessed week.