I had to share my latest find!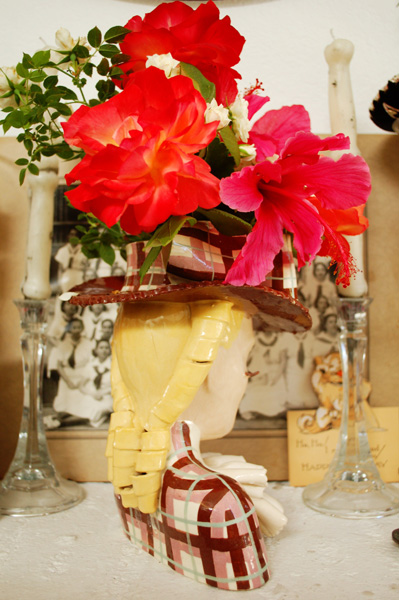 I found this really cute head vase at a local antique/estate sale, and I just love her! She's seen her share of wear through the years and has a few chips and I think at one time she had ribbons sticking up which have broken off, but I truly think it adds to her character. She looks like she was handmade and is signed on the bottom- "Flora-Belle by Betty-Lou Nichols." This is the first head vase I have bought, and I cherish her!
The flowers are from our garden- my husband has quite a green thumb- and I love how it looks like they're her hat decoration.
Happy Friday!