My friend, Charity, asked me to post this information somewhere public, as her students were recently asking about ways to control fullness. My pleasure!
I bought this coat in 2016 from our friend, Ginger, while I was hugely pregnant. The coat never did fit me, but I can share a great little construction tip!
This coat is circa 1932-1934, I would guess. The collar is beautifully draped in the same wool as the coat body. The upper collar is made of fur.
But how did they control those beautiful, draped sections to be so symmetrical?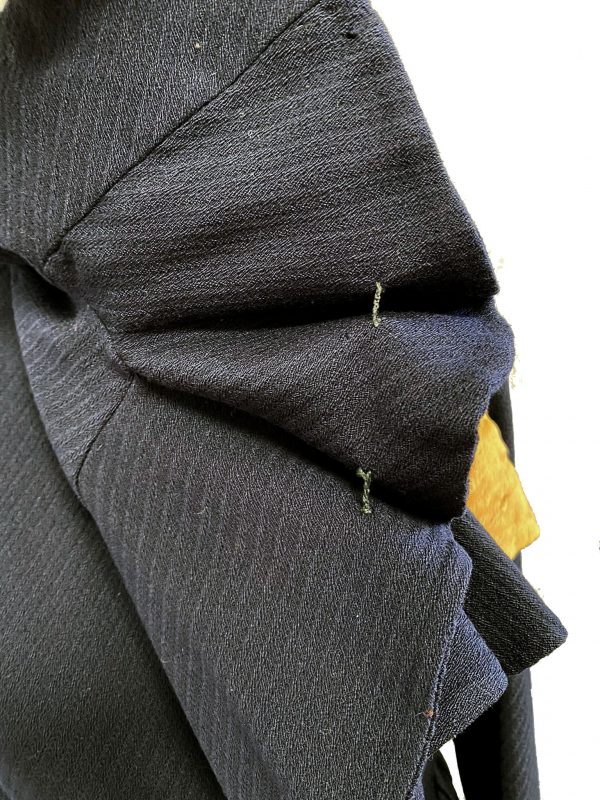 Swing tacks! These tacks are on the underside of the collar and were put in place to create the perfect falls of fabric.
How do you make a swing tack? It's the same method as I used in this video to create a thread buttonholes. Instead of attaching it to the same edge, you simple use it to "chain" together two different bits of fabric. I learned to use and apply swing tacks while working in the San Diego Opera costume shop.
This coat is currently listed in my Etsy shop, as of January 2023. If you're viewing this blog post at a later time, it likely has sold already, but you can still see more photos of it in this listing.