Is this the latest I've ever done this post? Maybe. We still have three months left of 2020.
What did I do in 2019? In no particular order…
1930s dress from a colorful paisley lawn. This was from around 1937, I believe, and from a vintage pattern in my collection.
An Easter dress for my little girl. I did whitework embroidery for this, which was quite fun. The pattern is Petite Poche's Victoria Dress.
A dress I wore to Disneyland made of Peter Pan fabric! This was from a 1960 McCall pattern in my collection and was a big hit!
An Edwardian corset taken from a Mode Illustree pattern from the early Edwardian era.
An early 1950's pool ensemble including a beach coat, crop top, and shorts. Three different patterns were used for this ranging from 1948-1950. All vintage patterns from my collection. Fabric is Birch Organics Barkcloth.
A cactus print crop top from a pattern from 1945. Fabric graciously given to me by Dressed in Time.
A dino jumpsuit for my little girl for a mountain escape vacation. She loves The Good Dinosaur. This was a modern Simplicity pattern, and the fabric is by Art Gallery.
A sample for the Montana pattern I came out with last year! Blouse made from the pattern, pants by Everlane.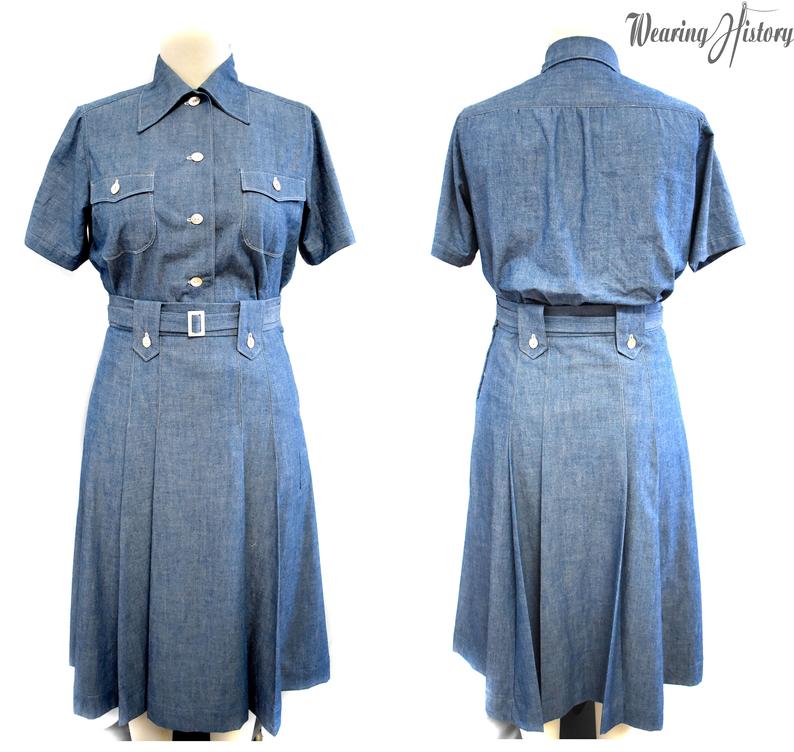 I also made this set from the Montana pattern (available in my pattern shop) but by the time I actually got around to taking photos it was too small! Whoops!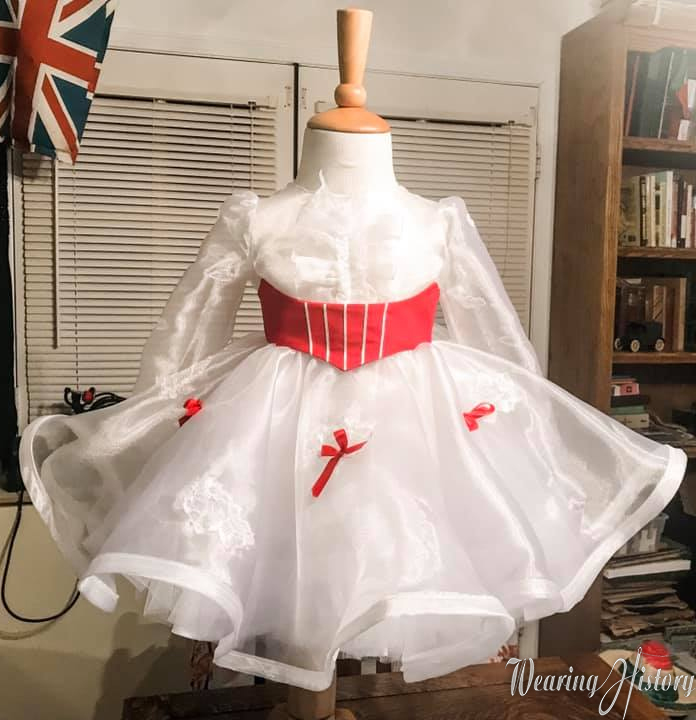 A Mary Poppins costume for my little girl for Halloween! Self drafted.
A vintage Disney print 1950s shirt for Disneyland! Pattern was a mid 1950s McCall pattern in my collection.
A knitted dragon hood! Pattern by MukiCrafts on Etsy
I finished 18th century pocket hoops and a quilted petticoat that needs a hem, but no proper photos. You'll have to take my word for it,
A 1920s dress made from a stained vintage tablecloth! Cobbled together from old patterns and ingenuity.
And a wacky early 1920s hat to go with it. The pattern for this is in my Etsy shop http://wearinghistory.etsy.com
A dress for my little girl from a 1920s pattern. Fabric is from the Downton Abbey fabric collection.
A dress for a night at the movies seeing Rebecca. I made this from a vintage pattern in my collection from 1938, but I hated it so promptly sent it on it's way after removing the belt buckle ;). It was the fabric that was a poly blend, not the pattern. I'd love it in a silk or rayon.
A Halloween kitty cat dress for me and a dragon dress for my little girl.
A polka dot dress for a Minnie Mouse fan. Vintage pattern.
Samples for the Early 1940s Sports dress. You can get the pattern in my Etsy shop. http://wearinghistory.etsy.com
And a 1920s slip from repurposed fabric and using an original 1920s pattern.
Projects I didn't quite finish:
An early 1940s jacket from white waffle pique. I just need to re-fit the sleeves and hem it and put a button on it.
A mid 1930s black and white swagger coat.
A victorian corset mock up. I decided to go in a different direction. This one was from Jill Salen's Corsets.
And I think that's it! Phew! More than I thought!