I've been working on a few big projects over the last few weeks which require multiple muslins.  Luckily, as much as I think this is a boring step, my kitties think it's fascinating and exciting!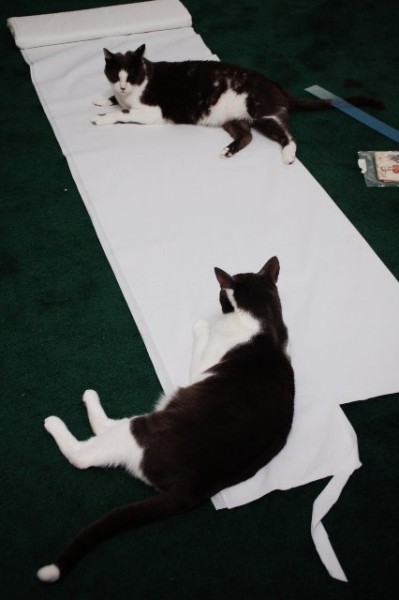 They're just making sure the fabric doesn't move by being extra large fabric weights.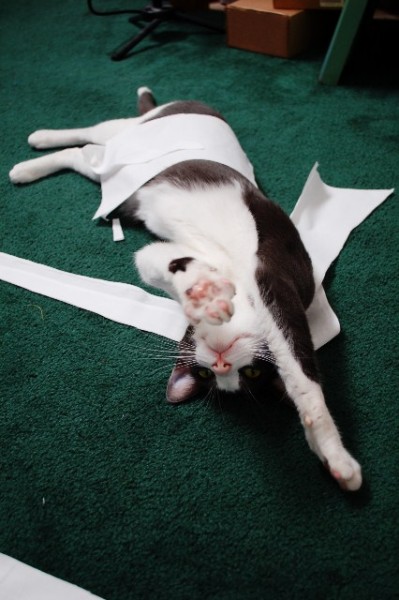 Scraps are the most exciting part about cutting muslin.
Cuteness is included as a free perk of helping.
Muslin making is hard work! Time for a nap. And yes, he does sleep with his mouth open ;)
Kitties and fabric… it's like moth to flame.