It's not often shoes make my heart go pitter-patter, but these… oh my!  Yes, please!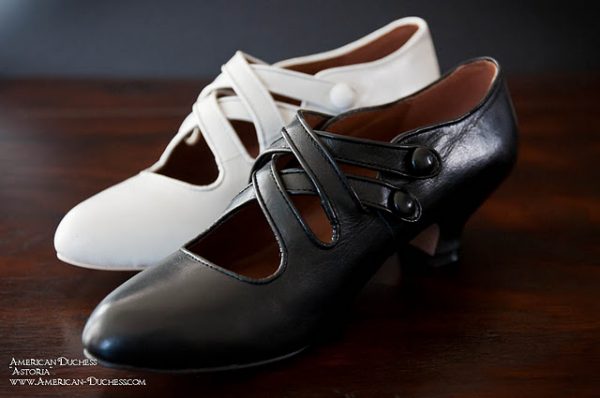 American Duchess brings us the newest of her shoe line, these gorgeous Edwardian shoes in ivory and black leather.
Check out the great cross over straps!  These are definitely on my "must have" list.  She's opening up pre-orders on Monday for a discounted price.
For more photos and info visit the American Duchess blog and Website.
All images are property of American Duchess. I am not paid or compensated in any way for posting them on my blog, I just want to share the shoe love!