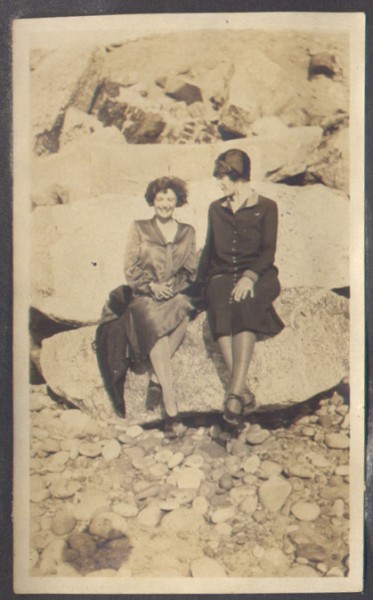 I have not posted in the "What Real People Wore" series for some time, and there have been two reasons. I don't often write really personal thoughts on the blog here because I know there are lots of different opinions out there on many different subjects and the purpose of this blog is not necessarily for me to pronounce my views, but to share vintage finds, images, and my sewing projects and other ventures.  But bear with me a moment, while I share these 1920s photos and share a few of my personal thoughts on using vintage photos for style inspiration or studying how average people wore clothing.
I intentionally took a break from posting these photos for a few reasons. The first is that time got away from me and I honestly forgot. See, we organized my desk here, and if I can't see something, I forget it… so the momentous pile/envelope of photos got sorted into a file cabinet and "out of sight, out of mind".  Yes, I really am distracted THAT easily ;)
Secondly, I got a bit of critisism a while back for posting undated photos, on the basis that we cannot use them for studying fashion history since they are undated, and it is unprofessional to do so.  I tell you, readers, that this totally bummed me out for a long time.  First of all, because I really have a passion for studying fashion history and sharing my finds.  I have been independently studying vintage and historic fashion and collecting information and ephemera for coming on 18 years now, and the thought that I could be sending out faulty or inaccurate information out there really made me not only disappointed in myself, but somehow feel guilty.  I am by no means an "expert", if by expert you mean someone with a college degree in museum studies or something of the kind.  I'm really just a big nerd who likes old stuff.  But I have a passion for it.  It thrills me to find out new information I didn't know.  I love reading old articles from the actual time period I'm researching.  And if by putting undated images out there with just a general "hey, these are from the 1920s, or 1930s, or 1910's" is not good enough, I was disappointed in myself for doing that.  I mean, YES, of course, dated photographs are the most ideal, but what are we going to do with all these ones which are undated and, surely, they must be of more use than just saying "oh, look, a picture of someone I never knew."  Maybe that's how they all get abandoned in antique shops, etc.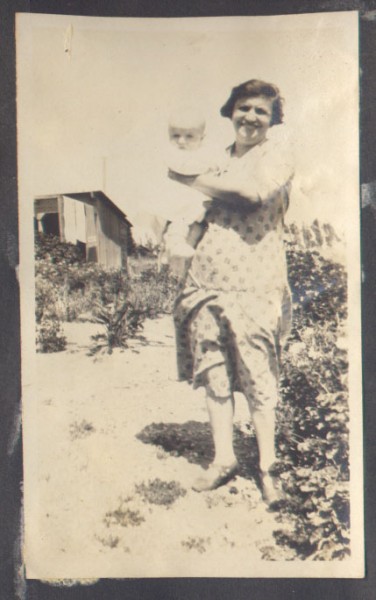 But then I had a second thought.  This thought is "Fashion" vs. "Clothing."  If we want to study the history of FASHION, then of course, we go first to the place fashion originates.  In most cases, that would mean high fashion magazines and fashion couturiers.   Fashion, in my opinion, could also include dated photographs of high fashion or society photographers.  Where the fashions came from can often be pinned down to not only the year, but the season if we follow fashion history in that way.  If you've studied fashion at all you're probably aware that there are two theories= the "trickle down" effect- meaning that the high fashion and wealthy people who wore the latest fashions, and in time they trickle down the ladder, in some form or another, to the masses.  Then we have the "trickle up" effect, which is the opposite.  It starts with the masses and heads on up the ladder.  This was not quite as common in the past as it is today, but it's worth noting nonetheless.  "Clothing" is what I term as things that people put on their bodies in order to dress themselves.  Yes, we get more fashion forward, but we also get just the regular outfit, which may have been worn for five, ten, heck even fifteen years by the same person.  These are not high fashion photographs at all and were never meant to be, they're just images taken of PEOPLE.  Sure, sometimes they got dressed up nice for the camera, or if it was a special event or trip, but thank goodness for Kodak and their Brownie, because after the turn of the century we get more photos of people doing everday things than we had before when photographs were mostly in posed studio settings. I don't think this look through everyday photographs of the people of America (or other countries') should be discounted when looking at how the average person created their look (or didn't create a look, but just put clothes on their body), just because someone unfortunately forgot to put a date on the back.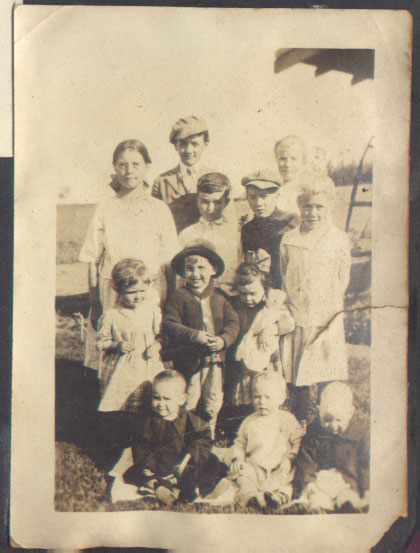 So, after much thought, I'm still going to be posting these images on the blog.  Most of them are undated.  Most of them are not high fashion.  I'm not really doing this to try to teach the history of the progression of fashion, but merely show how average people of any given decade dressed themselves or their family.  To show people going about and living their lives, and how they looked while doing it.  Feel free to use for research or style inspiration, or not, at your will, but since I like them and I have them I'm going to keep on sharing them.  And since I like clothing the most, of course, that's generally why I have collected them, but others may find them interesting for other reasons.  Classic cars, architecture, household interiors, street scenes, or clothing and hairstyles.  I think they're lots of fun and I hope you do, too.  But we'll take them with a grain of salt, because, in essence, if you want to learn about the history of fashion it's best to start with going back to your basics of where fashions and styles originated. But if you want to see everyday clothing and everyday people, these old photographs are great fun.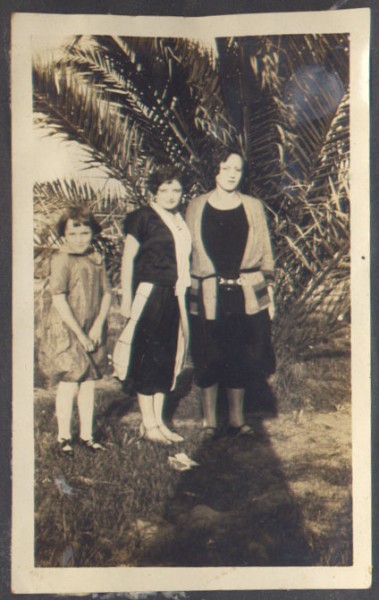 I know I'm being exceedingly long winded in this post, so please forgive me, but I also want to ask your opinion.
When I started posting these a while ago I called the series "What Real People Wore."  But since then I have wrestled with that title.  I don't want to say that movie stars and fashion icons, or those with larger incomes or smaller incomes than those pictures in most home photographs were not "Real People."  Real people come from all different backgrounds: financial backgrounds, social backgrounds, and have all different careers.  What I meant with the title was simply how the average person would dress.  If anyone has any suggestions for a better little title for this series of photos, I'd love to hear.  I'm the worst and coming up with catchy little names ever, so if any of you are creative types in that way I'd love to hear what you think or your ideas.
Many thanks for listening to the ramblings, and I'd love to hear your thoughts!