> So I got the itch to start a dress… and I did. Ha.
Teens dress I drafted from looking at period pics. Actually probably around 1914 ish, maybe a little earlier since I was basing the top off of a 1913 book and the bottom off of a 1914 existing garment, and the skirt drape is actually a little later than that. Ah well, I wanted to be creative. I've got yards of this awful black lace that I'm going to make it up with, with these trims, and if I don't like it on the ebay it will go. I've got a lovely bit of authentic sequined lace that will be a cummerbund, but it won't reach all around so I'm making a bow for the back across the waist, kind of like in the Arnold pattern pic.
Some of the inspiration pics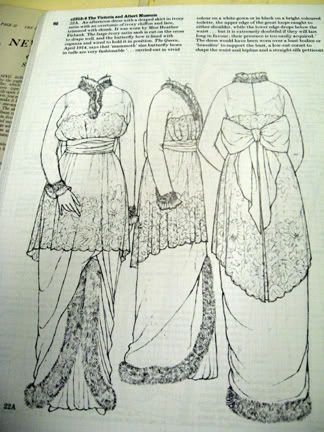 Under bodice draft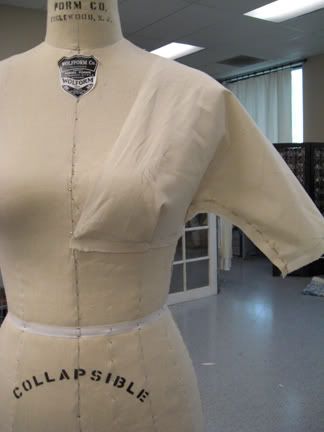 Over bodice draft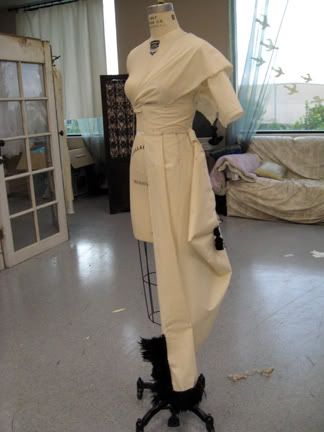 With skirt and cummerbund
With cummerbund trim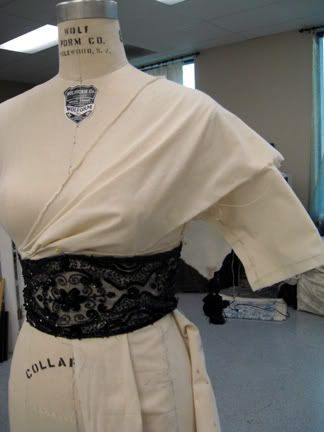 And with the other trim, before I made the over bodice a smaller width.