It's been really interesting reading your responses to the last post and seeing the results of the poll. I'll post the results probably next  so you all can see, too. Just shows there's lots of different ways to incorporate an interest into your life or style, and I'm thankful for the variety. So fun!
I was going through more patterns today and found another surprise find you might get a kick out of seeing, too. This one is a facing piece cut from the original fabric. Isn't this fabric fun? It's like confetti for autumn. Now, if I could only purchase a few yards of it to make a dress for myself… not that I need any more fabric ;)
This pattern is listed in my Etsy store now, along with the fun fabric find, if anyone's interested.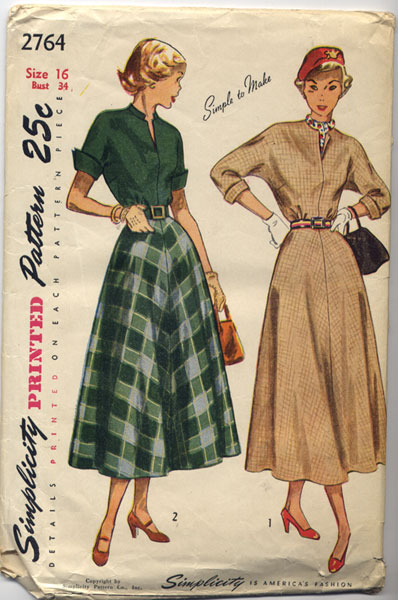 Hope you're having a lovely week!  There is the promise of rain on the horizon here.  Can't wait! We don't get much rain so it's always a treat.