I'm so very honored to present the latest podcast with Meg Furler, the costumer at Heritage Park Historical Village in Calgary, Alberta, Canada.
Heritage Park Historical Village is composed of different sections representing the vast array of interesting times of Canadian history.  Meg Furler is responsible for overseeing the costuming of all the costumed interpreters and workers in the park, as well as special events.  Currently there is a wonderful holiday program running, and I encourage you to check it out!
In this podcast Meg talks about her personal background, her costuming, and her professional costuming life.  I found it enlightening to hear about the different considerations that go into costuming a historical park, and I think my listeners will as well.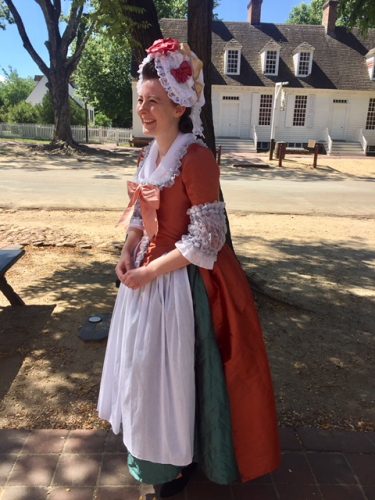 You can find Heritage Park Historical Village here.
You can find Meg's personal costuming work on her facebook page and on her website and blog.
I also need to give Meg a major shoutout for helping this tech-deficient blogger with recording the podcast long distance AND editing it!  She's amazing, y'all.