In this podcast I interview Ginger of Scene in the Past and The Duchess Next Door about how to create period appropriate Regency era looks.  Whether you're a seasoned professional looking for a polished finish, or a brand new to costuming and looking at attending a Jane Austen festival, Ginger gives great tips for creating the look from the inside out.  We talk under layers, fabric selection, accessories, and little tricks to get the look right.
Ginger's yellow gown she mentions in the podcast.
acc Ginger's white gown with black and red accessories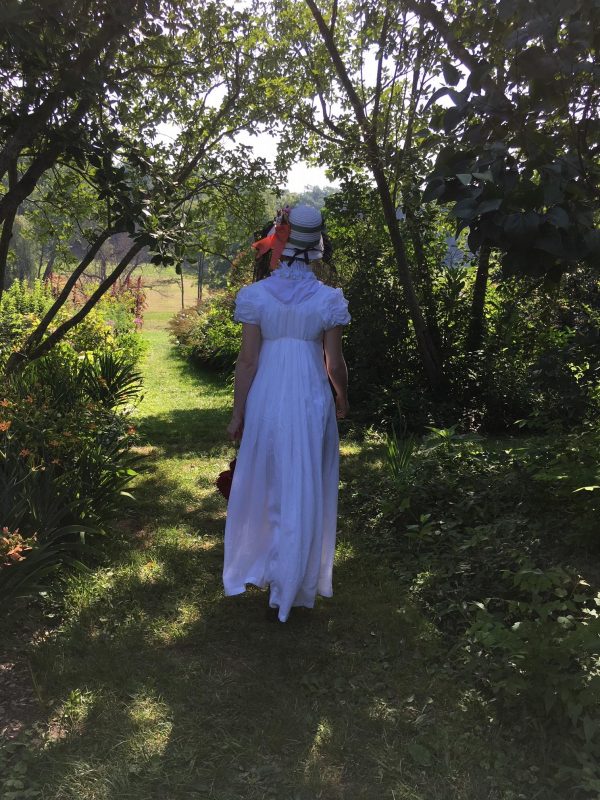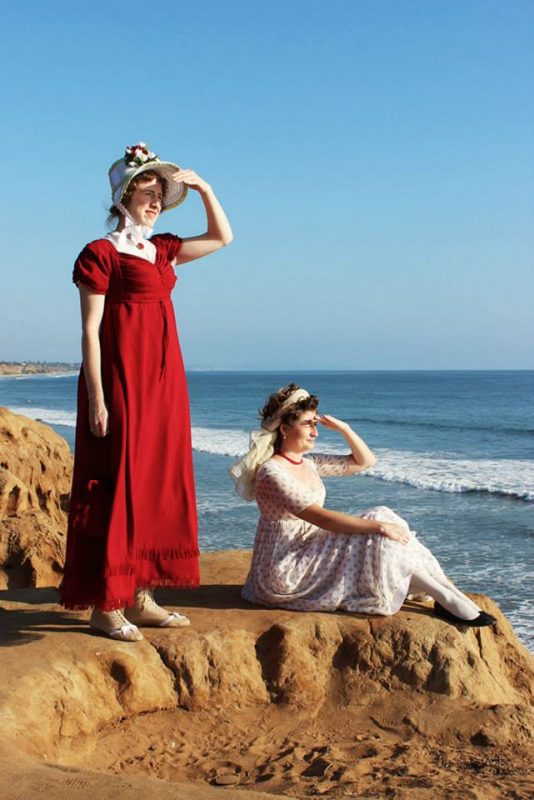 Ginger and I in Regency fashion
Ginger's take on 1790s from the Past Patterns Lewis and Clark dress.
You can find Ginger on:
In this podcast we mention:
Laughing Moon patterns (available on Wearing History!)
Period Costume for Stage & Screen: Patterns for Women's Dress, 1800-1909
 (Amazon affiliate link)
Patterns of Fashion 1: Englishwomen's Dresses and Their Construction C. 1660-1860
 (Amazon affiliate link)
Jane Fest in Louisville, Kentucky
Helpful link: