Hooray!  My very first podcast!
In this podcast I have answered some "get to know you" type questions supplied by my readers on Instagram and Facebook about me.
If you wondered more about who I am, how I started sewing, where I went to school, and when I started my buisness, this is the podcast!  I also talk about my sewing failure and success and a few other questions.
I hope you enjoy the podcast!
Mentioned in this Episode:
My website for patterns and fabric:  http://wearinghistory.clothing
My Instagram: http://instagram.com/wearinghistory
Sign up for my newsletter email list here.
Smooth Sailing Pattern
My sewing success:  My Tissot Dress.  Blog post here.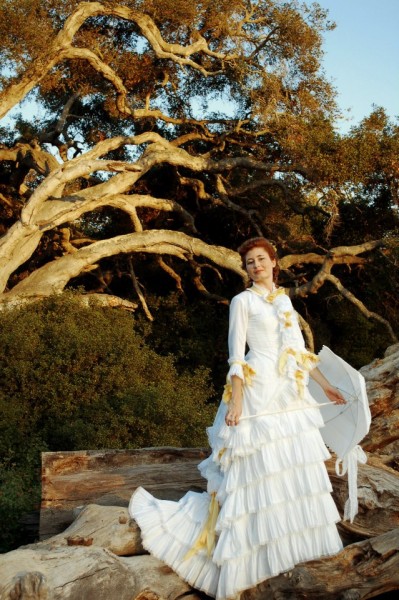 Sewing Failure:  My first Victorian ballgown.  Working on seeing if I can track down images of that.  Trust me, it was bad! Not because it was civil war, or because it was polyester (both of those can be great dresses), it was just bad fit, bad sewing, and bad fabric choice for a dress well beyond my skills at that point!
Blog Posts Mentioned
 Favorite vintage sewing and drafting books.
Links:
Sewing classes by Jennifer Rosbrugh of Historical Sewing
Fabrics and Patterns Mentioned:
Wearing History Fabrics for Sale
Wearing History Smooth Sailing Pattern http://wearinghistory.clothing/smooth-sailing-1930s-sports-togs-pattern/
Intro Song- Sister Susie's Sewing Shirts for Soldiers- Al Jolson (in public domain)